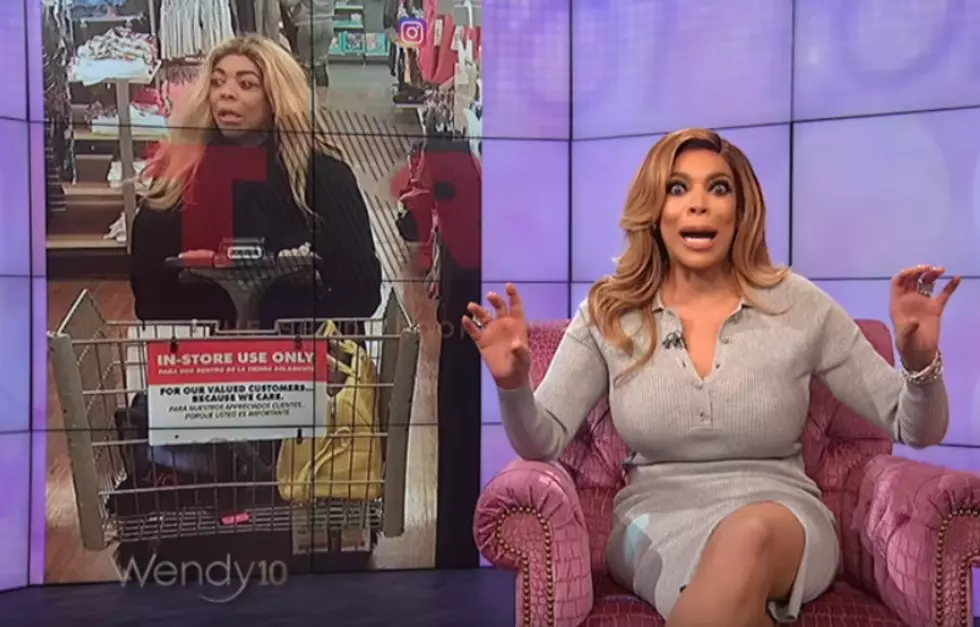 Wendy Williams' Controversial Walmart Pic Taken in Hudson Valley
YouTube / The Wendy Williams Show
Talk show host, Wendy Williams, is making headlines for a photo that she now says was taken at a Hudson Valley Walmart.
A photo of Williams at 4am sitting in a motorized shopping cart had fans wondering if the star was having a relapse. After recently taking an extended hiatus from her show, Williams admitted that she is dealing with addiction and living in a sober house.
It turns out the photo was actually taken during a visit Williams made to a local Hudson Valley Walmart. On her show, the host explained that she was on a camping trip as part of her treatment. To stay on her sobriety program, Williams was encouraged to do something out of her comfort zone, so she agreed to go camping with friends.
The group traveled to Ellenville where they set up tents and lived in the outdoors for the weekend. During the excursion, Williams and her friends decided to head over to the Walmart in nearby Napanoch.
Williams explained that Walmart employees let her and her friends ride the scooters around the store because it was 4am and not many customers were shopping. The host claims a group of "townies" recognized the television star and wanted to take some pictures. Not wanting to "get too close" to them, Williams opted to stay on the scooter. That's when she says the unflattering photo was taken.
Once the photo went viral, headlines claimed that Williams was looking "frail" and confused. Williams says that nothing could be further from the truth. We can confirm, however, that the host was certainly confused about one thing; and that's where she was camping. Williams incorrectly called Ellenville "Ellen," New York numerous times during the segment.
But that's OK, Wendy. The Walmart is technically located in Napanoch anyway. We're just glad you're feeling alright.
Read more:
BONUS VIDEO
More From WZAD-WCZX The Wolf