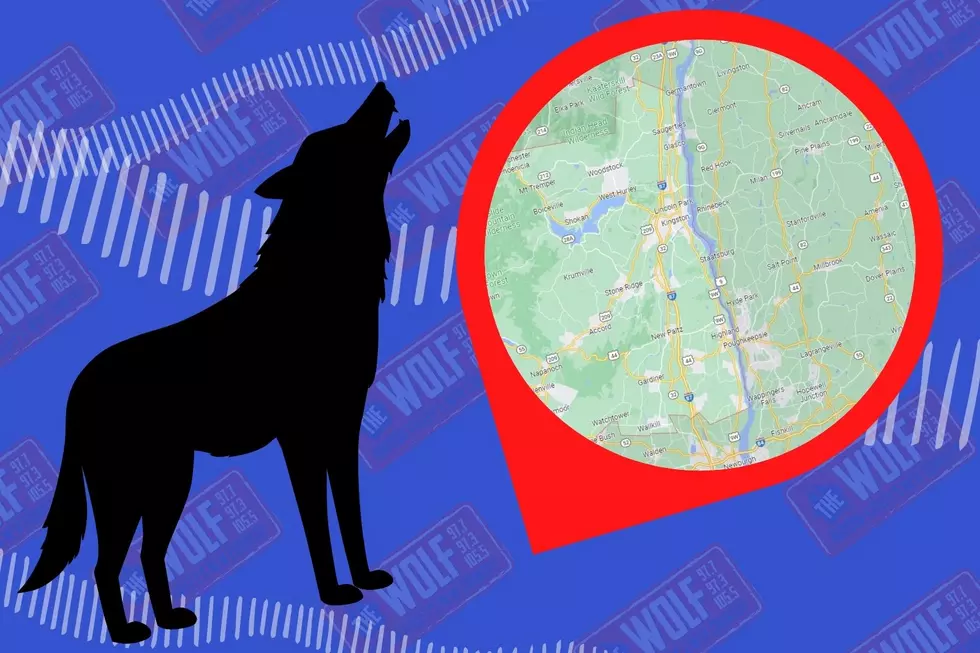 Where Can I Tune in to The WOLF?
Google Maps/Canva
You asked and we listened! We at the Wolf wanted you to be able to tune in to your favorite songs with Hudson Valley's new country The Wolf wherever you go.  If you're wondering where you can listen and get the clearest, cleanest sound, take a look below.
Find your hometown on the maps and see what place on the FM dial works for where you live. We want you to be a member of the Wolf Pack where ever you call home.
97.3 WZAD - The Wolf
If you live on or are traveling through the Western side of the Hudson River, you'll likely want to turn your radio to 97.3 to hear us best. If you find yourself near the areas listed below, 97.3 is for you:
Port Jervis, NY
Liberty, NY
Kerhonkson, NY
Monticello, NY
Middletown, NY
97.7 WCZX - The Wolf
Our middle pack stretches from Saugerties down through Newburgh. Hop to the other side of the Hudson River and you can still tune in with us on 97.7 from Pawling through Pine Planes. Here are some other areas where 97.7 is best for you:
Kingston, NY
New Paltz, NY
Montgomery, NY
Newburgh, NY
Fishkill, NY
Poughkeepsie, NY
Millbrook, NY
105.5 WDBY - The Wolf
Maybe you're driving even further east? Not to worry! You can still tune in with us at the Wolf on your radio. Even if you travel into parts of Connecticut, you can still stay connected with us by turning your radio to 105.5. If you find yourself near any of these areas, 105.5 is for you:
Lake Carmel, NY
Mount Kisco, NY
Danbury, CT
New Milford, CT
The Wolf Streaming Options
Don't forget that you can also take the Wolf with you anywhere with the Wolf Country Mobile App! With the Listen Live player, you'll never have to miss a song, concert announcement, or contest.
The Best Country Singer From Every State
Some states, like Oklahoma and Texas, are loaded with famous country singers. Others, like Nevada and Maine, are still looking for a real breakthrough artist. See the best and most successful country music artist from all 50 states, starting with
Hank Williams
and Alabama.
More From WZAD-WCZX The Wolf