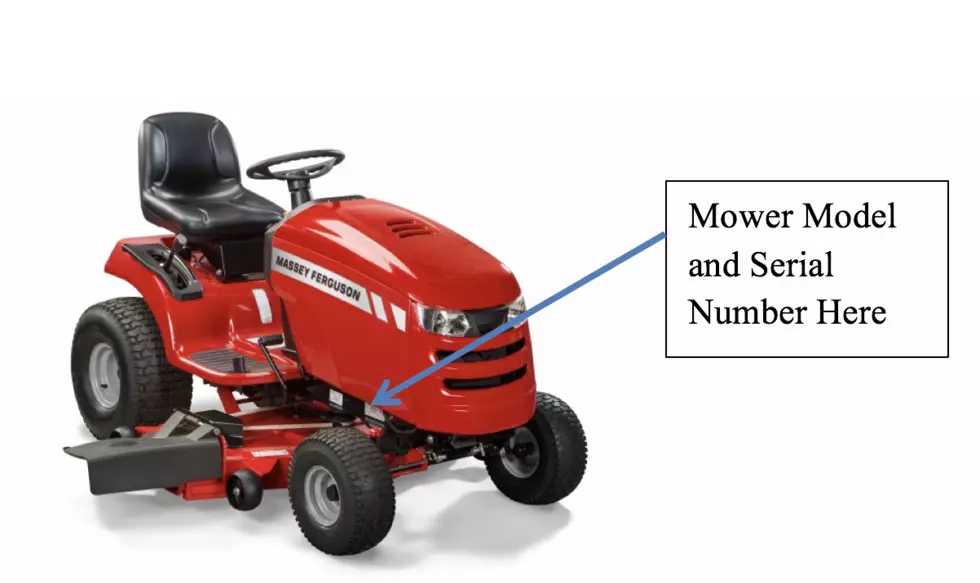 Briggs & Stratton Recall Riding Mowers Due to Injury Risk
Consumer Product Safety COmmission
As the weather warms for spring, fingers-crossed anyway, thoughts start to turn away from snow blowers and snow shovels to lawn mowers and gardening tools. If you happen to own a riding mower by Snapper, Simplicity, or Massey Ferguson, they may be on the recall list due to a malfunctioning engine part.
Some of these mowers have a Briggs & Stratton engine in which the reverse-mow option switch can malfunction and instead of simply backing up without mowing, the mowing deck remains engaged when backing-up posing a risk of injury to bystanders.
According to the Consumer Product Safety Commission, about 18,000 mowers are involved in this recall. The mowers were sold in red and black or orange and black color combinations with a Snapper, Simplicity, or Massey Ferguson logo on the hood. The model and serial numbers are located on the frame near the front tires. Here are the numbers involved in the recall.
The remedy for this is to have the engine repaired, which you can do for free by contacting Briggs & Stratton at 800-227-3798. If you see a black dot on either your equipment label or the shipping crate label, this is an indicator that the engine has already been repaired.
More From WZAD-WCZX The Wolf