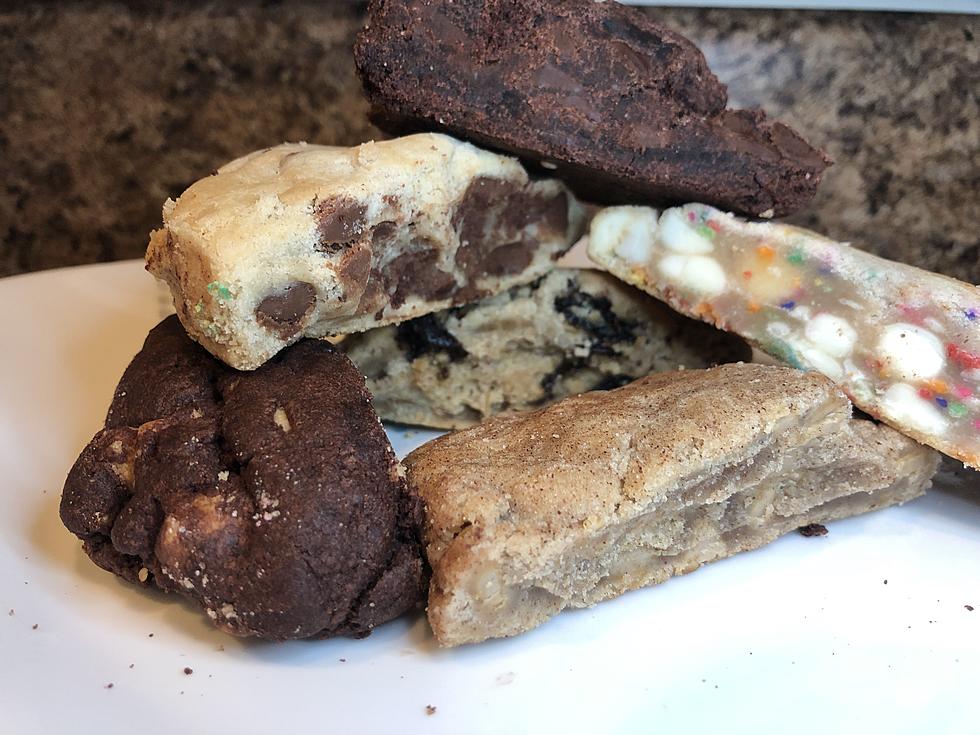 Halfsies Cookie Co. is Taking Over The Hudson Valley Cookie Game
Jess
Sometimes I have a love/hate relationship with social media. But in this case, I love it for introducing me to a new local business.
I think we're all guilty of following food accounts on Instagram and drooling over pictures of pizza, tacos, and of course desserts.
A few weeks ago a friend of mine shared an Instagram post with me and it was in that moment that I became a cookie fan girl. Let me introduce you to Halfsies Cookie.
Halfsies Cookies are made right here in the Hudson Valley by Dave and Heather Maffei. According to the Halfsies Cookie website, the cookies were created when Dave tired to create a cookie that is "crispy on the outside, gooey on the inside texture."
After 10 months the recipe was perfected. And the Hudson Valley went into a cookie craze.
The cookies come in fun flavors like Birthday Cake Sugar Cookie with vanilla chips, Dark Chocolate cookie with peanut butter chips and Orange Zested White Chip Cranberry. They also have classic cookies with a twist, like the Snickerdoodle and salted caramel chips, "I hate raisin" Oatmeal Dark Chocolate Chip and Birthday Cake with M&Ms.
Over the weekend I tried the Dark Chocolate with Peanut Butter chips, because the chocolate PB combo is my kryptonite. It melted in my mouth and truly is the best of both worlds when it comes to cookie texture. Soft in the middle and the perfect crisp on the outer crust.
If you want to get your hands on all of this deliciousness, you have to pay close attention to their social media for their "cookie drop" times and check back on the website for cookie availability.
Halfsies Cookies are made from scratch in Marlboro.
Read more:
BONUS VIDEO
More From WZAD-WCZX The Wolf