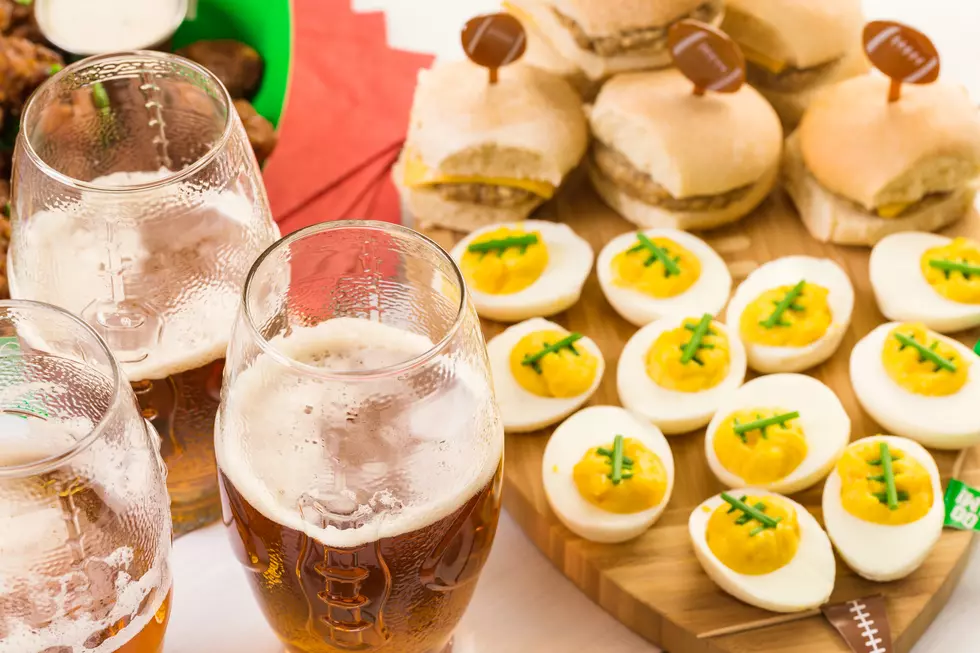 Did You Miss Deviled Egg Day
Getty Images/iStockphoto/ThinkStock
November 2nd was National Deviled Egg Day. For those of us who worship this "appetizer meets snack" food it is a special time. When people ask me what my favorite type of egg is I always say deviled. It's the good mid-westerner in me I guess. Some people think that this splendid mixture of egg, mayo, mustard, olive, pickle and anything else you want to mix into it is over rated, but how can it be? There is actually such a thing as a deviled egg plate. If it was so weird why would it have its own serving dish?
Deviled Eggs can be plain and simple or fancy and fussed. You can make them in the traditional fashion or be creative as in the case of the Food Network creation below.
Deviled or dressed eggs have been being served at gatherings and holiday parties for centuries. Apparently there is even something now called Angel Eggs. They are the ones that are stuffed with healthier mixtures that are suppose to be better for you.
Deviled Eggs have also been referred to a Russian Eggs. I wonder if those look like the ones below that are topped with caviar. This would be too fancy for me. Just give me some good old paprika sprinkled on top and I am all set.
More From WZAD-WCZX The Wolf