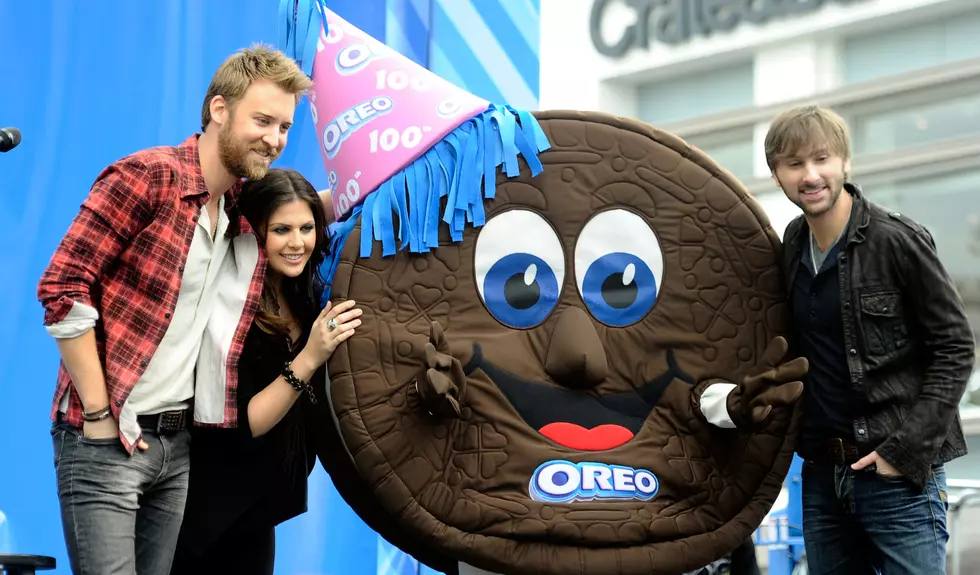 How to Win Red Velvet Oreos
Lady A with Oreo on 100 Birthday photo by Frazer Harrison for Getty Images Entertainment
Oreo purist beware: there is another Oreo cookie flavor coming our way and word has hit the street early that it is awesome. If you are a person who believes only the original Oreo flavor is the real Oreo then you are in for a shock as Oreo presents, for a limited time only, The Red Velvet Oreo. Grab a big glass of milk this is going to be good.
It is said to be a red-tinged chocolate cookie with cream cheese style cream filling. Add this new Oreo to the already existing varieties that include, Vanilla, Mint, Double Stuff and the ever favorite Christmas flavor, the original cookie dunked in white chocolate which are still on shelves in the Hudson Valley but going fast.
Look for the Red Velvet Oreo to hit a grocery store near you by February 2, 2015 and be available for 6 to 8 weeks. My hope is that they will be as yummy as the Cranberry Sage Triscuit, which appeared around Thanksgiving, and not the disappointment that was the Pumpkin flavored Pop-Tart from late October.
More From WZAD-WCZX The Wolf