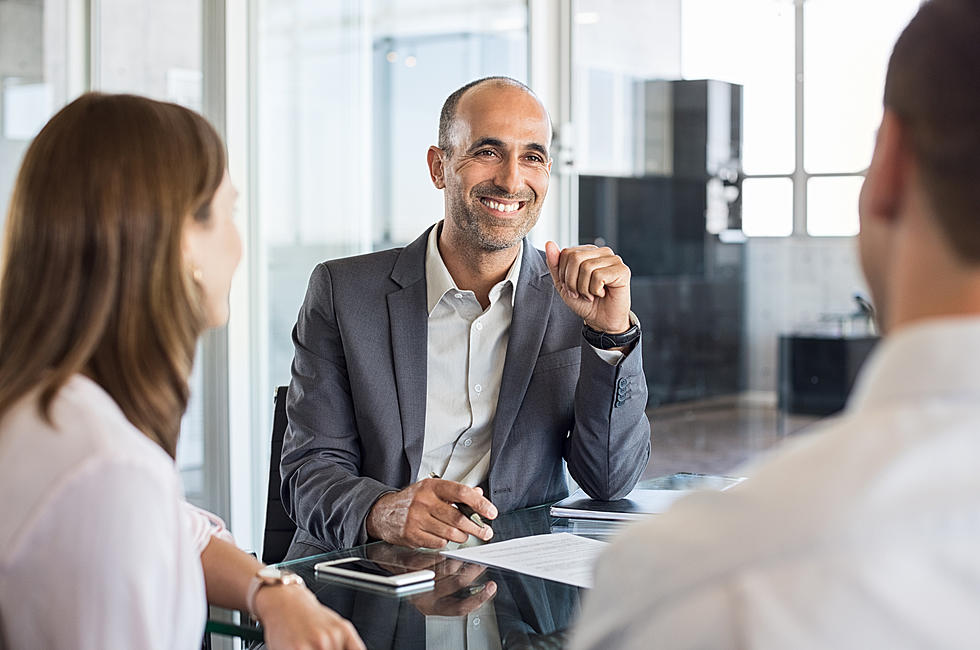 Make Your Next Career Move at the Number One Bank in Ulster County
Credit: Ridofranz
Ulster Savings Bank is hiring for multiple positions across several branches. With strong roots in New York, Ulster Savings Bank is celebrating its 170th anniversary this year. They specialize in personal and business banking, insurance, mortgage, investments, payroll services, and more.
Ulster Savings Bank is the number one bank in Ulster County by both deposit market share and mortgage loans originated according to 2021 data. Ulster Savings Bank offers more than just banking to their customers, as they also gain convenient access to a wide range of products and services all in one place.
Ulster Savings Bank believes in working closely together for the benefit of their customers, communities, and each other. When you add this to an environment that allows skills and experience to bring forth growth and change, you'll find plenty of room to grow professionally at Ulster Savings Bank.
Job Openings:  
Part-time, Full-Time, and Float Tellers
Tellers are responsible for performing routine branch and customer service duties, accepting retail and commercial checking and savings deposits, processing loan payments, cashing checks and making savings withdrawals, promoting business for the bank by maintaining good customer relations and referring customers to appropriate staff for new services.
Branch Manager - Hyde Park
The Branch Manager is responsible for overall profitability by directing sales and business development, meeting operational objectives, and ensuring the branch achieves its annual goals. The Branch Manager is required to work in a fast-paced banking environment, must be self-sufficient, must able to adjust to flexible hours, and must have the ability to sell products and services. Primary duties involve implementing successful sales strategies, training and mentoring team members, and building strong community relationships.
Branch Supervisor – Hyde Park
The successful candidate will directly assist the Branch Manager. Essential responsibilities include: Supervises branch personnel, maintains branch operations and complies with all branch operational procedures with consistency, effectively motivates employees to attain organizational goals, while maximizing the value of recognition and rewards, optimizing productivity, provide training and assistance to tellers in daily operations, evaluate Branch personnel, assist in overseeing the new accounts area, responsible for maintaining excellent customer relations, responsible for branch security, assist in working closely with the Marketing Department with regard to sales objectives in the branch.
Systems Administrator
The Systems Administrator will perform systems analysis, workstation configuration, and Help Desk administration, as well as providing end-user support, end-user training, systems troubleshooting, and maintenance. The Systems Administrator will identify problems, suggest improvements/solutions, assist with both department and company-wide projects and manage assigned projects independently.
Residential Mortgage Specialist
Residential Mortgage Loan Specialists/Originators are needed in Orange and Dutchess counties. As a part of the sales team, they will be working within our communities to help borrowers through the mortgage process.
Benefits:  
Medical Insurance
Dental Insurance
Life Insurance
Vision Insurance
401(k) with Employer Match Program
NYS Disability
Short and Long Term Disability
Flexible Spending Accounts
Paid Time Off
Paid Holidays
Family Medical Leave
Military Leave
Bereavement Time
NYS Paid Family Leave
Employee Assistance Program
Educational Benefits - Tuition Assistance
If you're seeking career opportunities, then make Ulster Savings Bank your first choice. Submit your resume today to usbresumes@ulstersavings.com.
More From WZAD-WCZX The Wolf