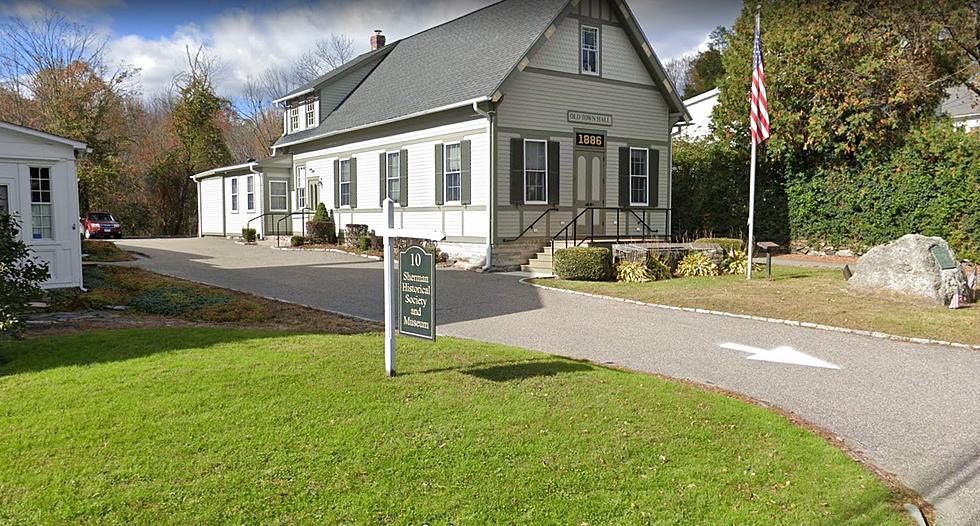 3 Things That Make Sherman One of Connecticut's Best Towns
Google Maps
Sherman, Connecticut might be small but it's got a lot to love, from great restaurants to one of Connecticut's best bodies of water, did we mention celebrities?
When we say Connecticut, what's the first town you think of? It might not be Sherman but from what we are learning if you've never been to Sherman, you need to make plans to check it out.
Sherman, CT located in Fairfield County is our "hometown of the week" and to get our weekly celebration underway we need to find some fun facts and things to do there. So we asked, "if we ever find ourselves in Sherman what places should we checkout? Are there any famous people that call Sherman home?" We asked and you guys responded by giving us the following three things we had no idea about Sherman.
Candlewood Lake
The largest lake in Connecticut is bordered by five towns including Sherman. It also borders Brookfield, Danbury, New Fairfield, and New Milford according to Wikipedia. From what everyone who called and texted us Candlewood Lake is THE place to check out in the warmer months in Connecticut. If anyone reading this has a boat or jet ski that Jess and I can borrow this summer and use on Candlewood Lake, please send us a text through the Wolf country app...LOL! Candlewood Lake is on our list of things we need to check out in 2022.
American Pie Company
We received numerous text messages from folks that have been to Sherman and almost all of them told us that we need to try at least one pie from the American Pie Company. They are located at 29 Route 37 Center, Sherman, CT, and according to their website they offer a ton of pie flavors including pumpkin, apple crumb, peach, pecan, black bottom-banana, and key lime to name a few and all of their crusts are made from scratch!! They also offer many other pastries, bread, and more, plus they also offer a full menu of meals.
3 Faces You Might Recognize Once Lived in Sherman
Mikhail Baryshnikov
Mikhail Baryshnikov is a Russian-American dancer, choreographer, and actor. He's been in many Broadway shows and has also been nominated for Tony and Academy Awards throughout his dancing career.
Rob Zombie
Real name is Robert Bartleh Cummings is a singer, songwriter, filmmaker, and voice actor. On the singing side, Zombie is the founding member of the heavy metal band White Zombie, on the film side Zombie has made his mark in the horror movie genre writing a bunch of films including, House of 1000 Corpses, The Devil's Rejects, and many more.
Daryl Hall
Hall is best known as the co-founder and lead singer of the popular singing duo Hall & Oates. Hall also owns Daryl's House a restaurant and music venue located in Pawling New York.
9 Hudson Valley Towns That Have the Ugliest Sounding Names
9 Hudson Valley towns that have the ugliest sounding town names.
8 Celebrities That Once Lived in Marbletown, New Yok
These 8 celebrities once called the small Ulster County town of Marbletown, NY (including Stone Ridge) home.
Hudson Valleys 16 Favorite Living Old Celebrities
More From WZAD-WCZX The Wolf