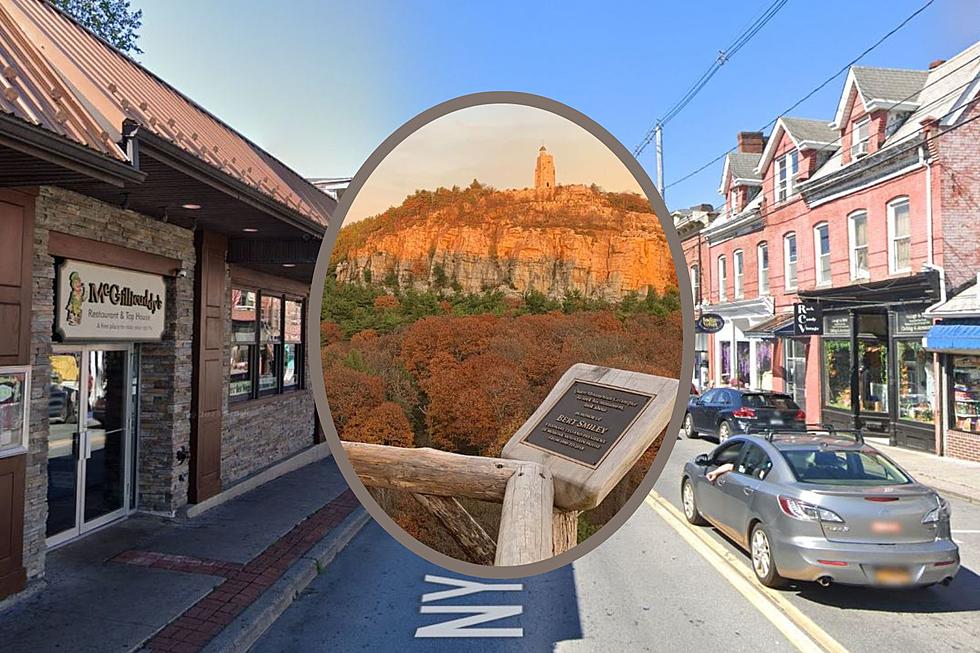 Just Arrived: Take a Look Around New Paltz, New York
Canva / Google / Mohonk Mountain House via Facebook
When you bring up towns in the Hudson Valley to people who aren't from around here one town that most people know is New Paltz. I have noticed when someone asks where I am from in New York and I say just north of the City near New Paltz almost everyone reacts with "I've heard of New Paltz".
Being a college town it is likely that many people have heard of New Paltz because of SUNY.  However, there are a few things unique to New Paltz which make it stand out. Located in popular Ulster County New Paltz has so much to offer.
Places to Go and Things To Do in New Paltz, New York
According to the 2020 census, the population of New Paltz, New York was just over 14,000 people. But trust me on any given weekend it feels like that number doubles. New Paltz is a destination for people who like the outdoors, people who love history, and people who love food and shopping.
So what are some of the things that bring people to New Paltz year-round? There is Historic Huguenot Street. One of America's oldest existing neighborhoods. You have the Shawangunk Ridge with its lakes and hiking trails.
There are farm markets, breweries, wineries, and art. There are stores that are destinations for people visiting worldwide and as of late an amazing network of trails that take you in and out of town. New Paltz is home to part of the Empire State Trail, the R2R, and the Wallkill Valley Rail Trail.
Where to Go and What to Do in New Paltz New York
Tour New Paltz New York
The amount of things you can do in New Paltz, New York is astounding. Here are just a few that included hiking, shopping, and eating. If you are looking for something to do in New Paltz this list is a good place to start.
Gallery Credit: Paty Quyn
Magnificent Farm Estate in New Paltz New York
It would be hard to duplicate this one-of-a-kind
1860s farmhouse in New Paltz New York
. Modernized with a hat tip to its original charm Farm estate sits on 22-plus acres just outside New Paltz, New York. Complete with a car barn and a saltwater pool it will be hard to focus on just farming if you call this place home.
Gallery Credit: Paty Quyn
More From WZAD-WCZX The Wolf