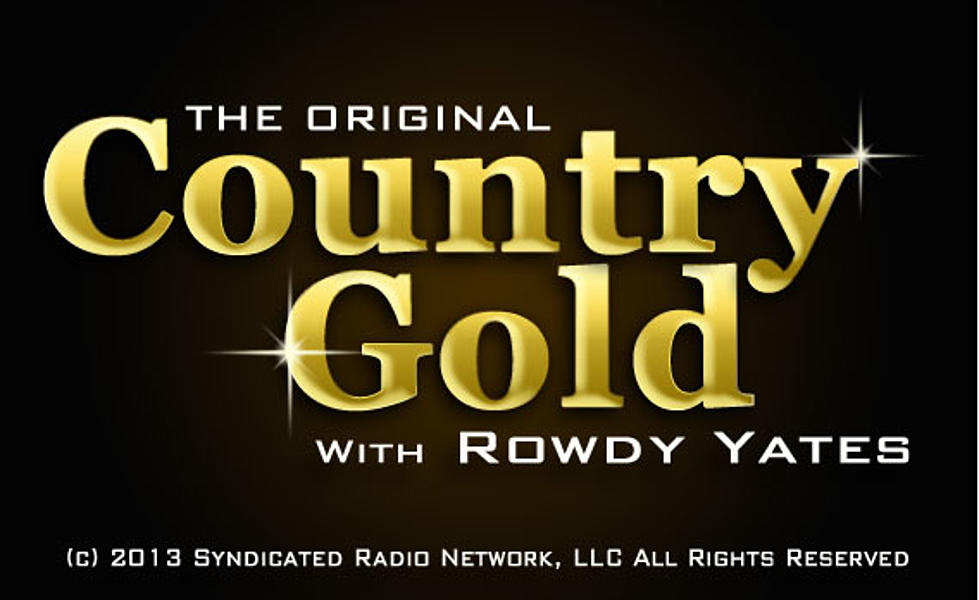 The Original Country Gold With Rowdy Yates: Silly Songs of Country
Compass Media Networks
If you have a favorite country song, or two, that you haven't heard in awhile, chances are that Rowdy Yates has it, and a few others you may have forgotten about, and will play them for you weekends on The Original Country Gold with Rowdy Yates, Saturday nights from 7 to midnight and Sunday mornings from 6-11.
Since April Fool's Day is this weekend, Rowdy will be shining the spotlight on some of the sillier songs in Country music. He'll play some of Country Gold's most requested songs and play a song from the Jerky Jukebox. The show will be full of memories and surprises.
While I don't know which silly songs he'll play this weekend, here are a few of my guesses.
Ray Stevens is a country singer/songwriters and comedian. His songs are fun, like this one from March 1974, poor Ethel.
Jim Stafford wrote several humorous country songs in the mid 70's, he was also a singer and could play many different instruments.
I just had a chance to interview this artist a few weeks ago, Charlie Daniels. Here's one of the hits from the 70's. I love this one!
What are your guesses? Who do you hope to hear on this week's show? It's going to be a fun show so don't miss it. The Original Country Gold with Rowdy Yates, Saturday night from 7 to midnight and Sunday morning from 6-11 on 94.3/97.3 The Wolf.
More From WZAD-WCZX The Wolf