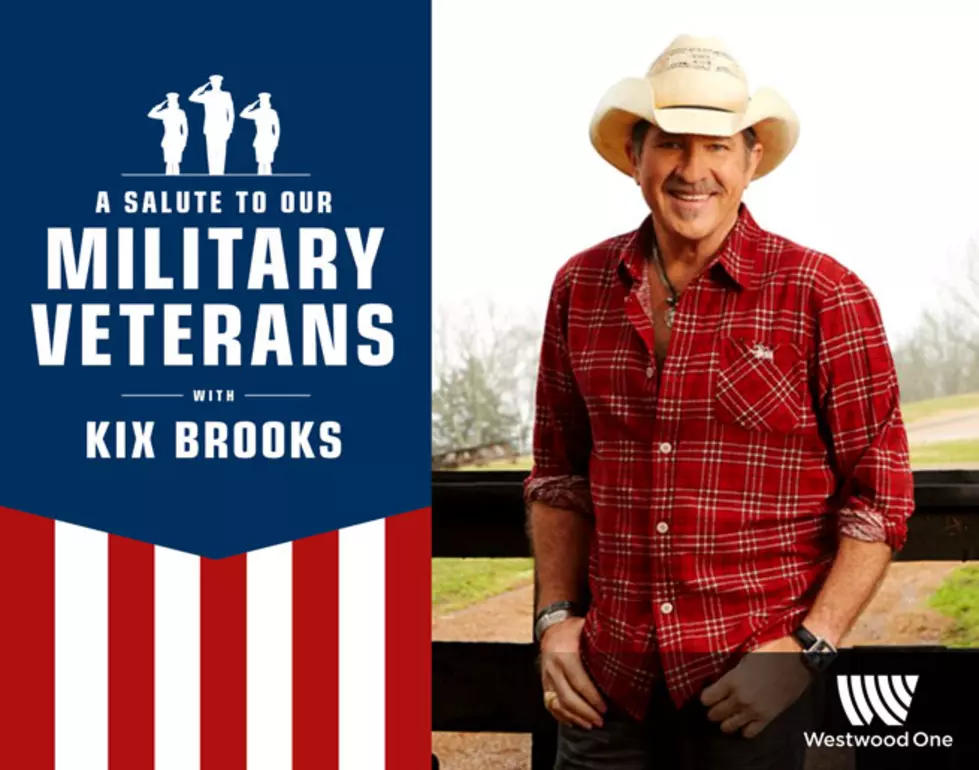 Saluting Hudson Valley Veterans With Music
Westwood One
An armistice went into effect between the Allied Nations and Germany on the eleventh hour of the eleventh day of the eleventh month in 1918. It was to be the war to end all wars.
Sadly, it was not. Each time our country has called, brave men and women have answered that call and defended this country and our freedoms. Their families have also sacrificed for the good of all of us.
So, on this Veterans' Day in 2017, my thoughts of gratitude go to all of those brave men and women who answered the call, including members of my own family who served. My grandfather in WWII, my uncle in Vietnam, my cousin during the late 80's and early 90's-seeing the end of the cold war, and my brother sent on missions that he won't talk about. My family is certainly not alone, and, unlike so many others, each one of my family's soldiers came back to us. We were very blessed.
Since music is such a big part of all of our lives, be listening on Saturday Morning, Veterans' Day, from 8 until 10 for a special, musical salute to our military heroes, hosted by Kix Brooks. He'll have musical guests like Brad Paisley, Toby Keith, Brantley Gilbert, and more. Here's a little bit of what you can look forward to hearing.
Join us this Saturday Morning from 8-10, as we salute our veterans with a special musical program hosted by Kix Brooks.Thank you to all of our veterans and their families for their love of country and their sacrifices to defend our freedoms.
Bonus Video
More From WZAD-WCZX The Wolf