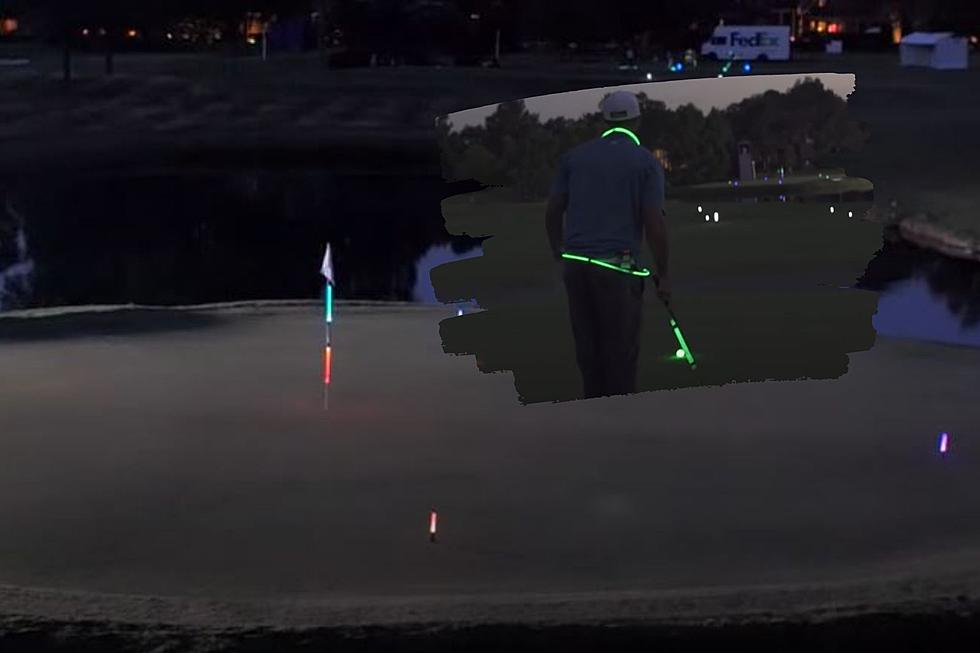 Play Glow Golf at This Golf Club in New York
Canva / Skratch via YouTube
I spend a lot of my recreational time playing golf. It is actually really wild to think about because no one I knew growing up played golf. I am pretty sure my dad never golfed and I know my Mom didn't. I am not sure I was even on a golf course until I was in college which is another story for another time.
Golf is one of those sports you don't have to be good at to enjoy. It helps if you have a few abilities but the reality is that being out on the course chasing the little ball around the green can be fun in itself not to mention the great outdoors and hanging with a few friends.
Night Golf in the Hudson Valley
If you are thinking about getting into golf but you aren't sure if you are ready to move beyond the mini-golf experience let me talk you into a golf outing that will get you hooked on the game. Night Golf or Glow Golf as some call it may be just what you need as an introduction.
Night Golf is played on a regular golf course after the sun goes down. The course that holds these events usually bases it around a whole evening of activities that also include a round of golf. This might be where you ask how you see the ball in the dark and by now you may have guessed they glow.
Many years ago I played a Glow Ball Golf event at Casperkill Country Club. It was a riot. They had the greens, the hole, and the flag sticks all decked out in glow sticks and you were given a ball that blinked after you hit it. Each person in your outing got a different color.
Watch Glow Golf Charity Event Courtesy of Skratch
If I have convinced you that it is fun and worth a try you are in luck because one of the Hudson Valley favorite courses in Orange County, Winding Hills Golf Club is holding a Night golf event on July 8th, 2023. Along with golf, there will be live music and dinner. If you want to play I suggest you hurry to reserve your slot I think this ticket will go fast.
Winding Hills Golf Club is in Montgomery New York, 1847 State Route 17. They are an 18 Hole Executive Golf Course open to the public.
Hudson Valley Golf Course with Food, Drinks, and a View
Golf Courses in The Hudson Valley with Great Food and Drink
Many of our Hudson Valley golf courses offer great golf and great food. Many of them offer party and catering options too. Even though they can be seasonal breakfast, lunch, or dinner at one of our local golf courses can mean a delicious meal with a guaranteed view.
Check This Out New York Yellowstone Fans
PICTURES: See Inside 'Yellowstone' Stars Ryan Bingham + Hassie Harrison's $4.6 Million Mediterranean Estate
Yellowstone stars Ryan Bingham and Hassie Harrison are taking their real-life relationship to the next level. They have purchased a $4.6 million Mediterranean estate in California together, and pictures show a stunning property that allows them to give their love of horses free reign.
More From WZAD-WCZX The Wolf