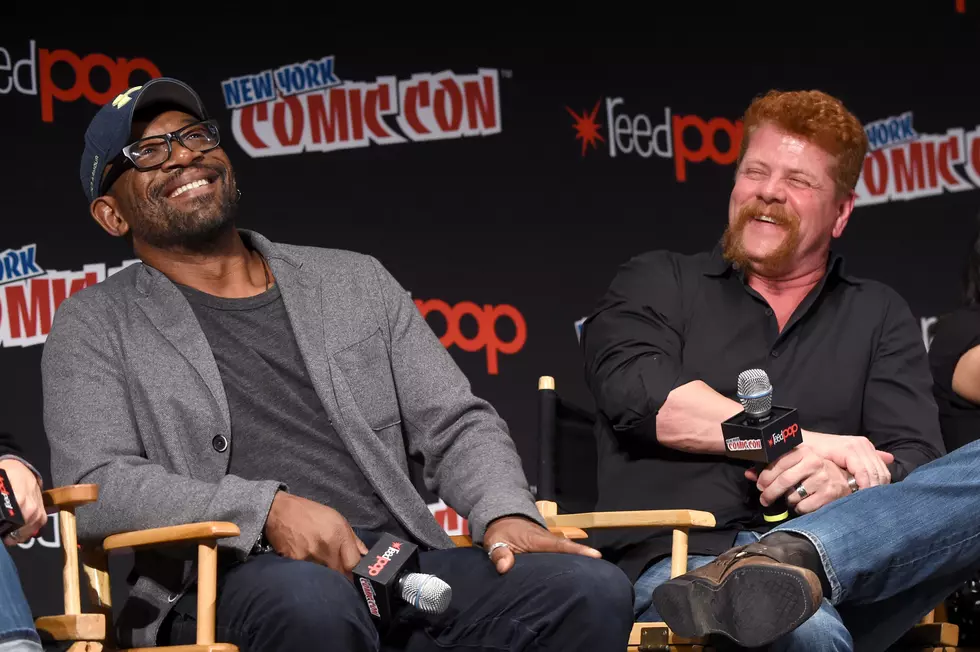 New York Comic Con Comes To The City This Weekend
Jamie McCarthy/Getty Images for AMC
New York Comic Con, that beloved den of geekiness, descends upon Manhattan once again this week. From Thursday to Sunday, a whole bunch of cosplay, celebrities, and panels will be all over the Javits Center, with some going offsite to the Hammerstein Ballroom and Madison Square Garden. I'll be going this year, my fourth year in a row, and I swear this thing just gets more massive every year. Here are a few things I'm looking forward to this year: 
The Walking Dead Panel - This is the big panel at New York Comic Con every year, being held as the final panel on Saturday night at Madison Square Garden. I got in last year, when fans were still furiously asking who Negan killed in the previous season's finale. Most of the cast and crew were there in a panel moderated by Chris Hardwick, and I think without that massive cliffhanger overshadowing everything, the panel will be pretty chill this year.
Pacific Rim: Uprising Panel - I'm a big fan of the original Pacific Rim and am curious where they plan to go with a sequel. Director Steven S. DeKnight, original showrunner for Netflix's Daredevil, is going to be there, plus most of the cast including John Boyega from Star Wars.
Ash vs. Evil Dead Panel - I go this panel every year because I am a hardcore Evil Dead fan, and it always delivers. We're likely to see the first episode of the new season before anyone else, among a room full of Deadites with Bruce Campbell in attendance. There's nothing groovier.
Archer Panel - The hit animated series comes to NYCC every year, and always delivers - the hilarious cast is good enough by themselves, but this year they'll also be screening an episode of the upcoming season.
Twisted Toonz - So, this seems awesome. A bunch of well-known voice actors are getting together to do a live reading of the original script for Ghostbusters, but doing it while doing the voices of their famous characters. We could potentially hear Yakko Warner, Winnie the Pooh, Nathan Drake, and Mom from Futurama busting ghosts together, and that is something I desperately want to see.
Are you going to New York Comic Con? What are you looking forward to seeing?
More From WZAD-WCZX The Wolf