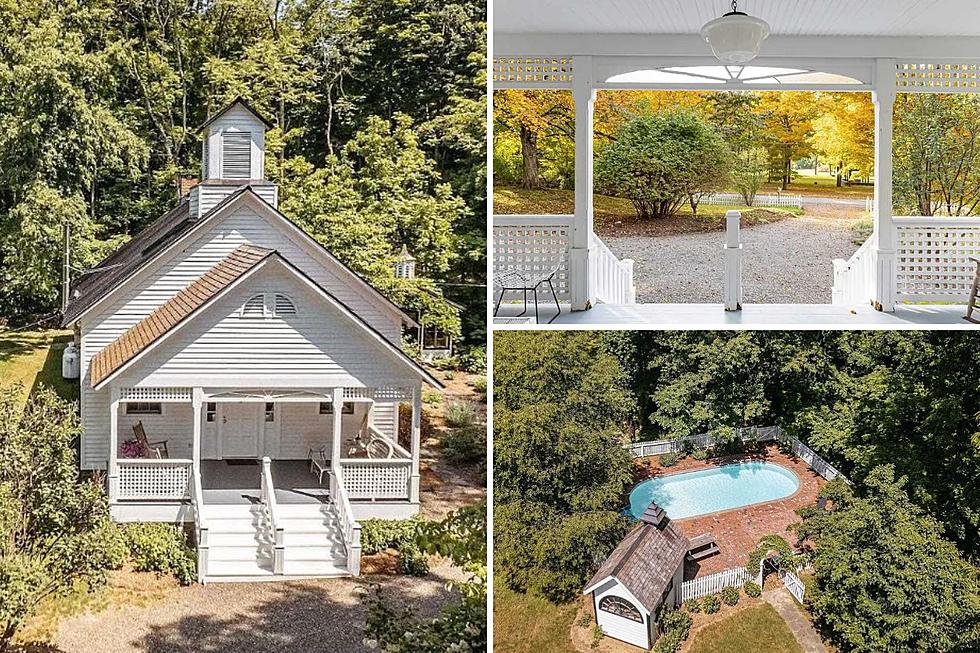 Teachers Dream House For Sale in Kingston, New York
Hudson Valley Catskill Region MLS / Fresh Air Realty / AGY Joseph Satto / AGY Kyle Needham via Zillow
If you enjoyed going to school or maybe you or your partner are a teacher, if so this could be your dream house in Kingston, New York. 537 Main Street in Kingston is for Sale. It is an 1800s-converted schoolhouse just waiting for someone to call it home.
The only homework you will be doing in this house is cleaning up any mess you may have made. All the hard work has been done to turn this 1820s schoolhouse into a dream home. From bedrooms to bathrooms to an inground pool you really don't need much more.
Converted Schoolhouse For Sale in Kingston, New York
SEE Also: Western Style Lodge Home For Sale in Washingtonville, New York
537 Main Street in Kingston, New York comes with everything you need in a house plus a few things that make it irresistible. The modern kitchen will have you feeling like a Food Network chef and the pool will have you lounging all summer.
One of a kind Property For Sale in Kingston, New York
It is not often that a piece of Hudson Valley history ends up for sale. When it does it feels like a small piece is gone but in this case. I predict a wonderfull neighbor will want it and buy it. After all this house ranked 6th in Airbnb's Global Most Liked Property category.
Key it for your own or treat it like a weekend getaway you want to rent once in a while either way you are getting a piece of the Hudson Valley's Past.
A Teachers Dream: Converted Kingston School House
You could learn to love living in this 1800s converted schoolhouse in Kingston, New York. Currently listed on Airbnb's Global "Most Liked" Properties as #6 I wonder if you could book a stay to imagine what it would be like to have it as your own. With a blend of old meets new this place really shows off how you can give an old building a new life.
Sunset Lodge is For Sale in Orange County New York
Montana Style Lodge For Sale in New York
Sunset Lodge located at
101 Mountain Lodge Road in Washingtonville, New York
is straight out of Montana Style issue of Archeticual Digest. Offering 38-plus acres minutes from Metro North NJ Transit this 4 bedroom 5 bath house that comes complete with a pool, hot tub, multiple fireplaces, and a 6 horse stall barn is just waiting on your inner cowboy to scoop it up.
More From WZAD-WCZX The Wolf