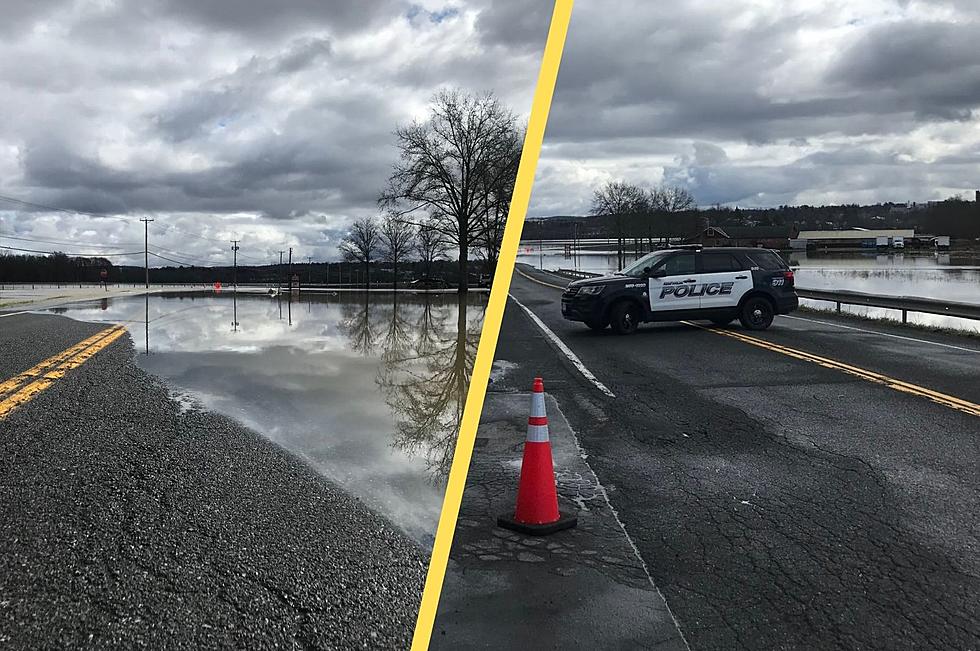 Road Closures After Heavy Rain & Flooding in the Hudson Valley
Harry C Tabak/Facebook
The downpour that accompanied the thunderstorm Thursday night caused massive flooding across the Hudson Valley. Several rivers and creeks overflowed their banks, stranding some residents and damaging everything from homes to sports complexes. As the rain continues, so does the flooding.
Flooding in Ulster County, NY
The Wallkill River was one of the many waterways that overflowed in the area, closing roads throughout the town of New Paltz, NY.
As you can see in this side-by-side photo below, acres of fields in New Paltz, NY on Red Barn Rd and Libertyville Rd were turned into lakes as the Wallkill riverbanks were crested.
"Wallkill River overflowed yet again, cutting off large areas in our community. Time to improve on our road", wrote New Paltz resident Harry Tabak on Facebook. Not only do flooded roads suspend travel and potentially interfere with any required emergency responses in the area, it can also be a major hazard for anyone confident (and foolhardy) enough to try and drive through the deep water.
"When flooded, turn around. Don't drown", the Ulster County Government Facebook page posted. It's not just potential damage and danger to your vehicle that will be avoided when you stick to dry roads, but to your personal safety as well. The Centers for Disease Control and Prevention reports that over 50% of drowning deaths during floods are a result of drivers attempting to navigate floodwater.
Roads were closed in Kingston, NY, New Paltz, NY, and Saugerties, NY in Ulster County, amongst others.
Of course thee flooding was minor compared to some other recent weather events, like Hurricane Ida below.
Devastating Hudson Valley Flooding Photos Post Ida
Images of the Hudson Valley, mostly under water, after Tropical Depression Ida
Wallkill River Flooding October 27 2021
For the second time this fall the Wallkill has overflowed it's banks cutting off downtown New Paltz from the Shawangunk Ridge.
More From WZAD-WCZX The Wolf