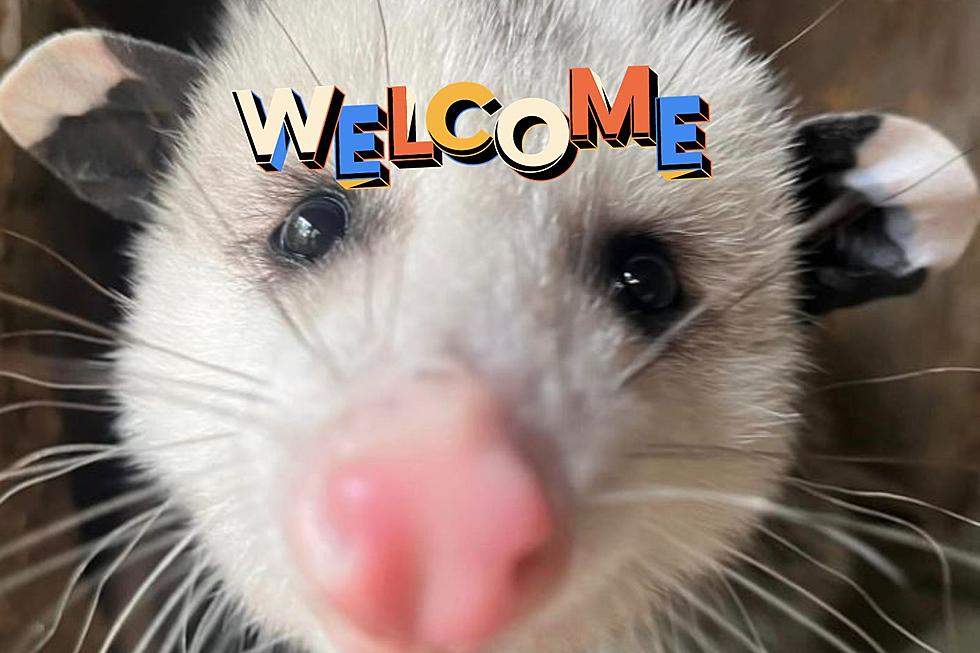 Look Who Is New at the Bear Mountain Zoo New York
Trailside Museums and Zoo at Bear Mountain State Park via Facebook
If you aren't aware we have a wonderful zoo in the Hudson Valley that is open year-round. The Trailside Museums and Zoo at Bear Mountain State Park's mission is to connect and protect the plants and animals of the Hudson Highlands.
Founded in 1927 as a collaboration that included the American Museum of Nature History it set out to educate Bear Mountain State Park users about the natural and cultural history of the park. Closed for Thanksgiving and Christmas the Trailside Museums and Zoo are open every day at 10 AM.
How Does an Animal End Up at the Bear Mountain Zoo in Orange County New York
At the Trailside Zoo, you will find a variety of animals that were once injured or orphaned and who now call the zoo home. The Trailside Museums and Zoo pride itself on giving you unprecedented access to animals and plants native to our region.
Trailside Museums and Zoo at Bear Mountain State Park Makes Improvements
Earlier this year the zoo announced the upgrade of three mammal exhibits that included a new bobcat, a red fox, and a porcupine. For some of us seeing these animals in the zoo's care may be the only way we witness them in person.
For 96 years, Trailside Museums & Zoo has been a place where children and families from all over have come to learn about our region's environment and history. Originally founded as a field station of the American Museum of Natural History, Trailside is a home for animals that cannot survive in the wild, an education and research facility, and supporter of conservation efforts across our parks. The new enclosures for our bobcat, fox, and porcupine represent Trailside's future as we continue the Zoo's educational mission .... Joshua Laird Executive Director of the Palisades Interstate Parks Commission via park.ny.gov pressrelease 5-15-2023)
The latest resident to arrive at the zoo was announced yesterday via Facebook. Meet Alfredo the Virginia Opossum whose mom was attacked by a dog while carrying Alfredo and other babies on her back. That is a common way for babies to travel with their mom. After being in the care of a licensed rehabber his friendly personality shined through making him the perfect Opossum for a non-releasable education program at the Bear Mountain Zoo.
Animals You Will See at the Trailside Museums and Zoo at Bear Mountain State Park
Beavers in New York
Bears in New York
More Bears
Owls in New York
Vultures visiting the Bears in New York
Wild Turkeys in New York
Weasels in New York
Places to Visit for Fall Foliage in the Hudson Valley
10 of The Prettiest Hudson Valley Towns to Visit This Fall with Breathtaking Views
Places to Grab Lunch in the Hudson Valley
Hudson Valley's Best "Secret" Places for Lunch
10 of the best places to get lunch in the Hudson Valley that you've never heard of
More From WZAD-WCZX The Wolf