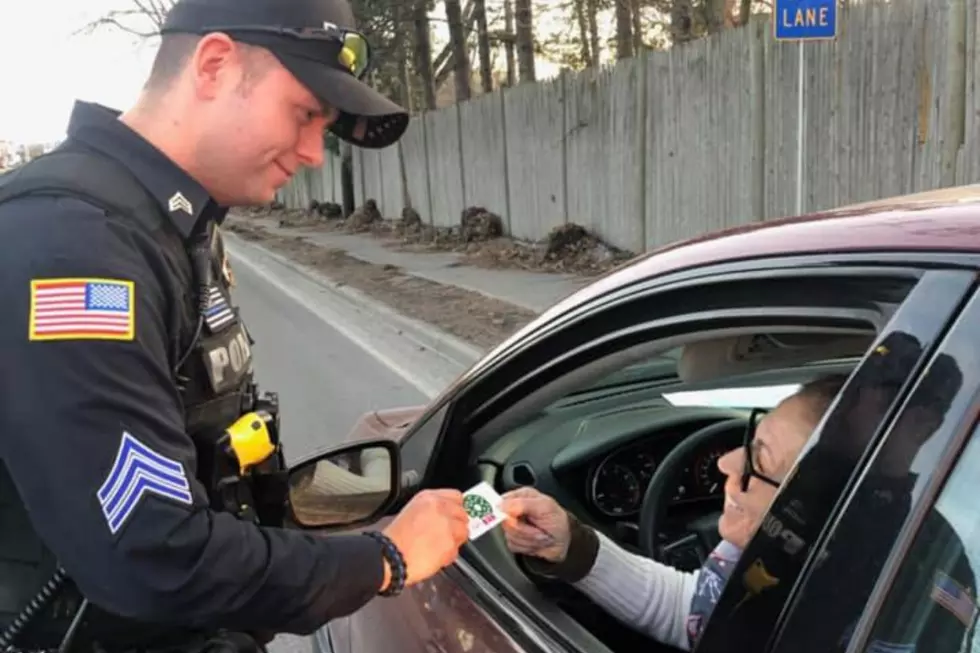 Wappingers Falls Police Hand Out Gift Cards, Bikes Instead of Tickets
Village of Wappingers PBA
Village of Wappingers Falls police had a special traffic detail on Christmas Eve. Instead of handing out tickets, though, the officers surprised drivers with gift cards.
The Village of Wappingers Falls PBA shared a Facebook post from a driver "caught" in the holiday detail.
Enter your number to get our free mobile app
"I got pulled over on my way home from work today," the driver, whose name had been blocked out in the message, wrote. "I quickly ran through everything I had done after the light had turned green to see if I could figure out why. Blinker? Check. Seatbelts? Check. Light was green? Check. ... The male officer told me that I looked stressed, that I should relax & enjoy the holidays. He handed me a Dunkin Donuts gift card as the female officer yelled Merry Christmas!"
It wasn't the only act of holiday cheer for Village of Wappingers Falls police this holiday season. The Village of Wappingers Falls PBA launched its first Christmas bicycle giveaway this year. Children who live in the village were invited to submit a letter on why they wanted a new bike this year. The Village of Wappingers Falls PBA had initially planned to gift three children with bicycles and helmets but were ultimately able to give out four bicycles on Christmas Eve because of the generosity of the community.
The Village of Wappingers Falls Police Department were also among the legion of big-hearted Hudson Valley cops who joined 92.7/96.9 WRRV's Shop With a Cop initiative this year. The program cheerleaded by Hudson Valley Post's sister radio station gifts older kids with gift cards and allows them to shop with a police officer in the Poughkeepsie Galleria.
More From WZAD-WCZX The Wolf