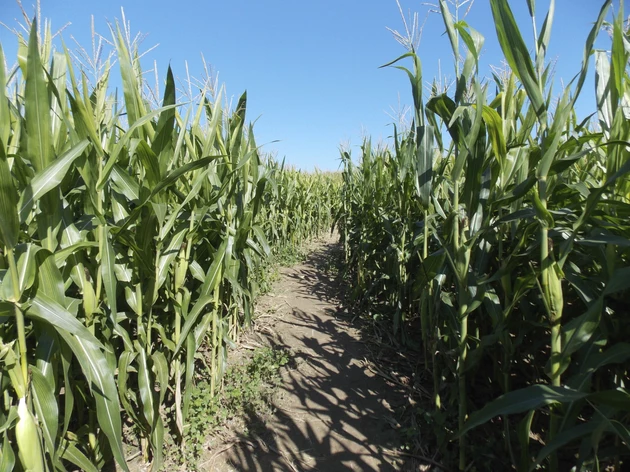 Upstate New York Man Proposes Using Corn Maze
Engineer824
This sounds like a love story right out of a country song. Actually, I definitely think it's a lyric from a Jason Aldean song. Maybe this story will catch his attention and he can perform at the wedding.
There's nothing like an elaborate marriage proposal. Some may take their future Mrs. to a ball game and ask on the jumbo-tron, others may ask in front of a crowd of all their friends and family. Someone may even use a corn field.
That's exactly what one upstate New Yorker did. According to ABC7NY, Travis Drexler of Fabius New York used his family's corn maze to assist when he popped the big question.
Travis knew back in January that this was how he was going to ask Allie, his future bride-to-be, to marry him using the corn maze.
So for months he planned and mapped out how to map out the corn rows. Recently Travis flew a drone over and took a picture, then gave said picture of Allie. The picture read "Allie Will You Marry Me?"
Allie tells ABC7 "I think I had to read it about five or six times before I realized holy cow! I'm the Allie that's in that picture." You can see the picture at ABC's website.
Was your proposal that big? Where did it all go down? Let us know on Facebook.
Read more:
BONUS VIDEO
More From WZAD-WCZX The Wolf