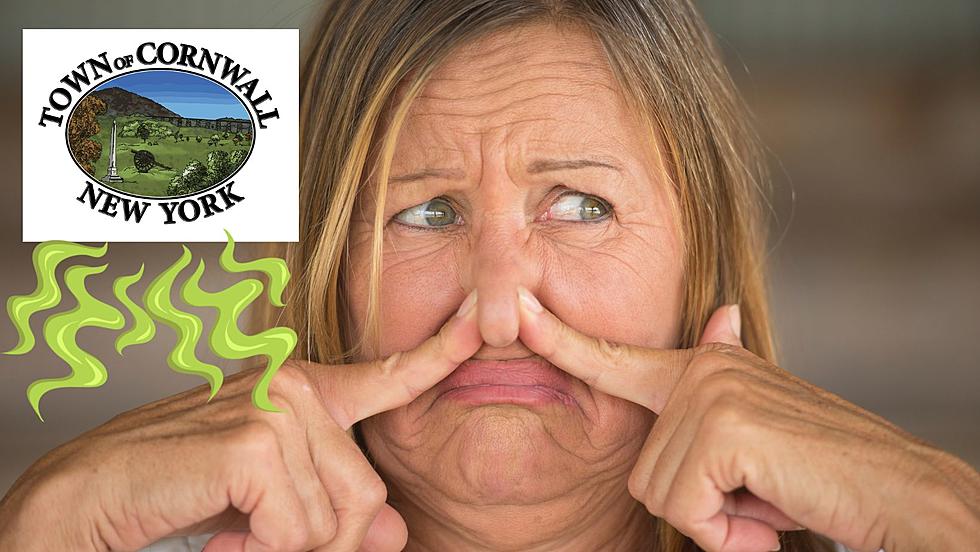 Unknown Odor Wafts Over Cornwall, New York Concerning the Community
Canva/Town of Cornwall Facebook
2 Hudson Valley towns in the Orange County area, were left scratching their heads and holding their noses after a unique odor showed up in their neighborhood.
For the last few days, when I've stepped outside and taken a deep breath of the fresh air I have said out loud "wow it smells like spring!" You know the smell of light rain, dirt, and grass?
With that being said, on Thursday, February 16th, 2023 residents in New Windsor and the Town of Cornwall were smelling something completely different and unusual.
Unknown Odor Wafts Into Cornwall and New Windsor, New York
In a statement posted to Facebook around 8 pm on February, 16th Town of Cornwall Supervisor, Joshua T. Wojehowski wrote:
This evening, numerous residents reported a strong fragrant odor outdoors in the Cornwall and New Windsor area.
Emergency services were notified as the odor was persistent but pleasant with no reports of illness.

The source and fragrance remain unknown.
In the comment section of the Facebook post, The Town of Cornwall added "If residents are feeling sick please call emergency services for assistance."
What Did the Cornwall-New Windsor Odor Smell Like?
We don't have a definite answer as to what it actually smelled like. The Town of Cornwall's Facebook page comment section ranged from one commenter reporting a "Heavy flowery soapy smell" to another claiming "It's not a pleasant smell, And many many people are sick so have you done your research on that before that statement."
These, of course, are just opinions of community locals and we'll keep an eye out (or nose out) for an official statement as to what caused the "unknown odor."
Strange Occurrences Across the Hudson Valley This Week
This wasn't the first strange incident to occur this week around the Hudson Valley that generated a worried response from the community. Back on February 14th, residents in Greene County New York dialed 9-1-1 in a frenzy after strange lights appeared above the sky.
Alas, it was just the SpaceX Starlink Satellites passing by. To avoid further confusion you can check out FineStarlink.com for future visits from the Elon Musk creation.
Do you live in the Town of Cornwall/New Windsor area? Did you experience this "unknown fragrance?" If you did, describe to us what it smelled like!
Unique Smells Associated With Upstate New York
Crazy Cornwall Mansion Has Panoramic Hudson River Views
Everyone dreams of a waterfront home, and you don't have to leave the Hudson Valley to get one.
Historic Cornwall on Hudson, NY Business For Sale
If you ever wanted to be an innkeeper, or a restaurant owner plus run a popular bar in a charming little town don't let
266 Hudson Street
get away from you. The famous Painter's Tavern is for sale in the heart of the Village of Cornwall on Hudson. Look at the turnkey business opportunity that could be yours.
More From WZAD-WCZX The Wolf