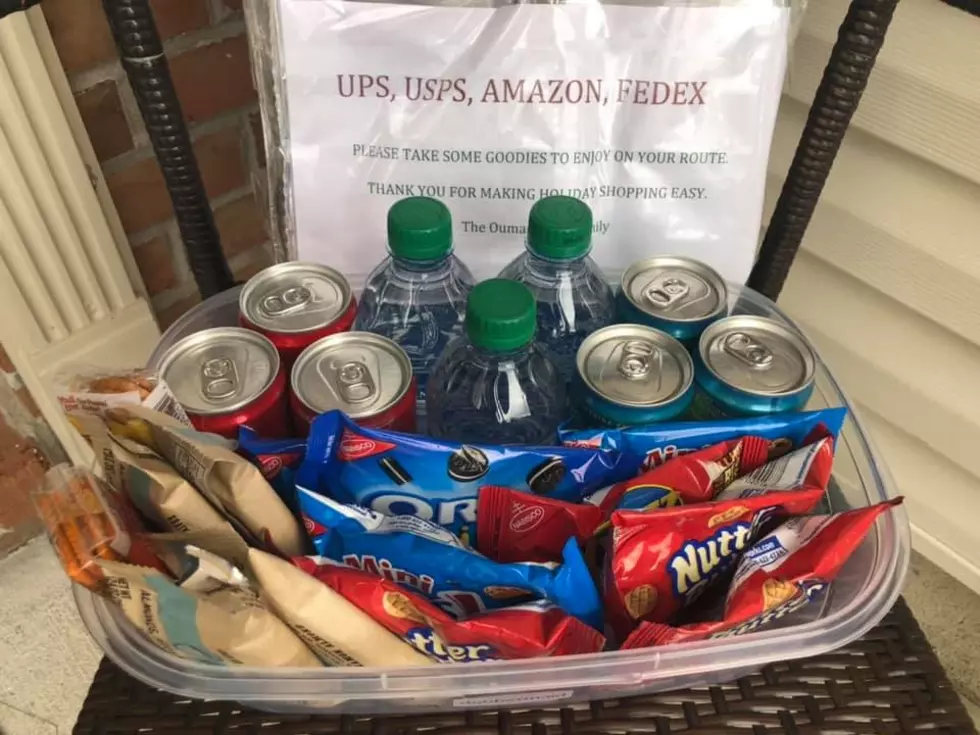 Treat Your Hudson Valley Delivery Person This Year
Kathy Ouma via Facebook
This could be a nice surprise during the holidays.
My dad worked for FedEx for years and this time of year was always stressful for him. He would work insane hours and wouldn't get a break until Christmas Day.
With that being said, I saw this going viral and thought it was such a great idea.
The Hudson Valley and towns all across the US are getting deliveries left and right from places like Amazon, UPS, FedEx and USPS. You're hoping your package gets to your house with enough time for you to wrap it and get it to your family members by Christmas.
Kathy Ouma out of Middletown, Maryland shared what she does every year for the delivery men and women bringing her her packages. She leaves a small package with snacks and drinks out for them.
Kind of like children leaving cookies and milk out for Santa!
And it definitely cheers up your courier. Take a look at the Amazon deliveryman coming across the snacks:

Thank your delivery person with a snack this year and Happy Holidays!
Read more:
BONUS VIDEO
More From WZAD-WCZX The Wolf