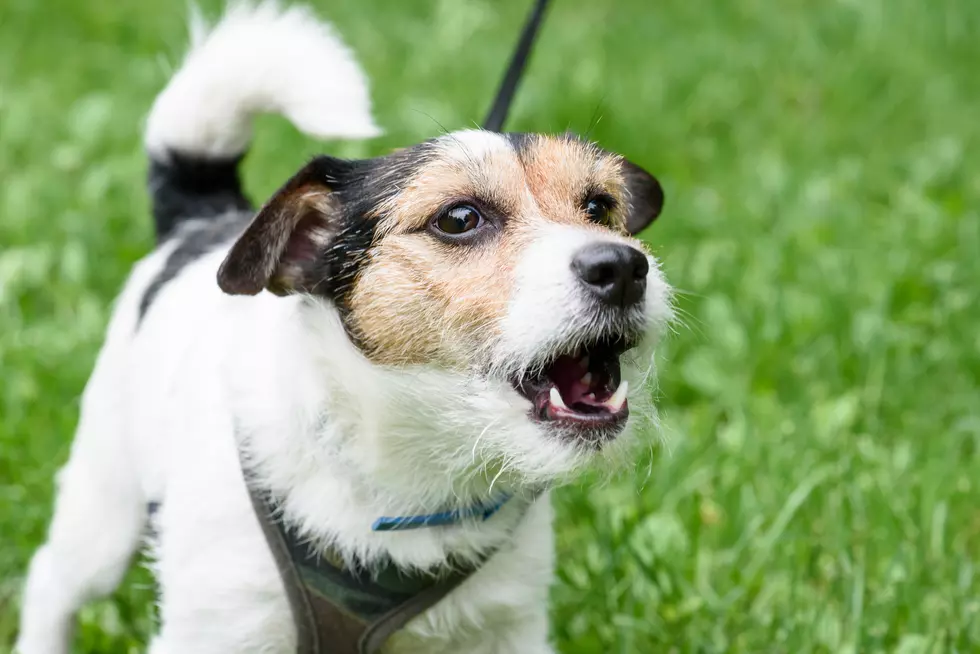 Town Proposes Jail Time For Dog Owners Whose Pups Won't Stop Barking
Getty Images/iStockphoto/ alexei_tm
Is this for real? CBS NY is reporting that one town in New Jersey is actually proposing to throw dog owners in jail if their canines cause too much ruckus.
CBS says that Saddle River officials are trying to push the tough, new ordnance to cut back on all the noise. This raises a lot of questions, such as what's considered too much barking?
The borough's ordinance, 79-2, calls for an end to animals that cause "frequent or long-continued loud and raucous noises so as to disturb the comfort or repose of anyone in the vicinity."
Irresponsible pet owners will cause problems no matter where you go, but is this too much? What about families who work and are gone all day? What actually separates a dog alerting their owners about a stranger approaching the house, or even excessively noisy kids or neighbors versus an actual barking public nuisance?
Or could this cut back on all the noise and motivate dog owners to keep an eye on their mutts when they're misbehaving?
Do we really need more laws or excuses for petty neighbors to go at someone they may not like? The borough will vote on the matter March 18.
Read more:
BONUS VIDEO
More From WZAD-WCZX The Wolf