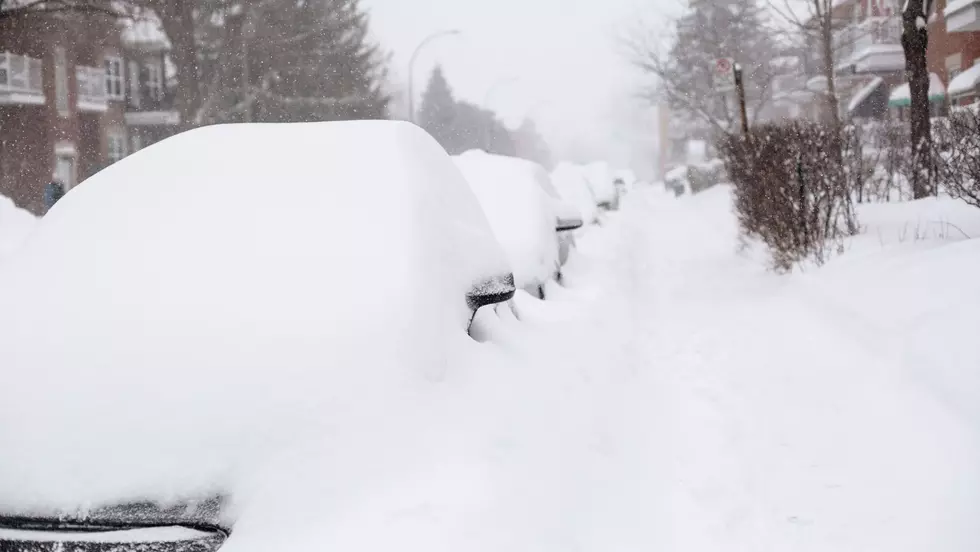 Remember the Historic Halloween Hudson Valley Snowstorm of 2011?
Canva
October is here and there is a slight chill in the air. But remember a few years ago when that chill turned into a major snowstorm across the Tri-State area?
Over the weekend I was visiting with some friends and they brought up a party I missed because "you were stuck in some kind of snowstorm." It all flooded back to me. I had gone with some friends to Kingston earlier in the morning and by the afternoon the roads were completely covered.
2011 Hudson Valley Freak October Snowstorm
Looking back it looks as if the storm occurred 11 years ago on Saturday, October 29th, 2011. NBC New York wrote on October 30th, 2011:
Hundreds of thousands were still without power after a freak October storm slammed the tri-state with heavy snow and wind that snapped tree branches, downing power lines and forcing dozens of schools to cancel Monday classes.
21 Inches of Snow in Dutchess County in October!?
NBC shared snow totals from the National Weather Service breaking down the massive amounts of snow that fell in a short period of time writing:
New York's Orange County had 16 inches in Harriman and New York City had 6 inches in the Bronx and 2 in south Brooklyn, according to the National Weather Service. Armonk in Westchester had 12.5, while Milbrook in Dutchess County saw 21 inches.
It's hard to even think about 21 inches of snow in October, especially right before Halloween. Remember in 2020 when rain was forecasted for Halloween weekend and the local neighborhood groups on Facebook argued like there was no tomorrow? Imagine if it was snow!?
Do you remember the historic snowstorm of 2011? Did you lose power? Remember how much snow you got? Let us know, we'd love to hear from you.
Thankfully, knock on wood, it doesn't look like winter weather for Halloween 2022. Accuweather is reporting, for their future forecast, we'll have a mix of sun and clouds with a high around 61 during the day and a low near 51 for trick or treating.
Greatest 1-Day Snowfall Amounts In New York State History
New York gets hammered with what we believe to be historic snowstorms all the time. What are some of New York's highest one-day snowfall amounts? Here's a look by county thanks to the
National Centers for Environmental Information
:
Sleep In A Snow Globe In New York
The host of this New York
Airbnb
calls it a bubble tent but to me it looks like a snow globe. Either way its cool, it's unique and it's available to rent.
Tips For Snow Shoveling
More From WZAD-WCZX The Wolf