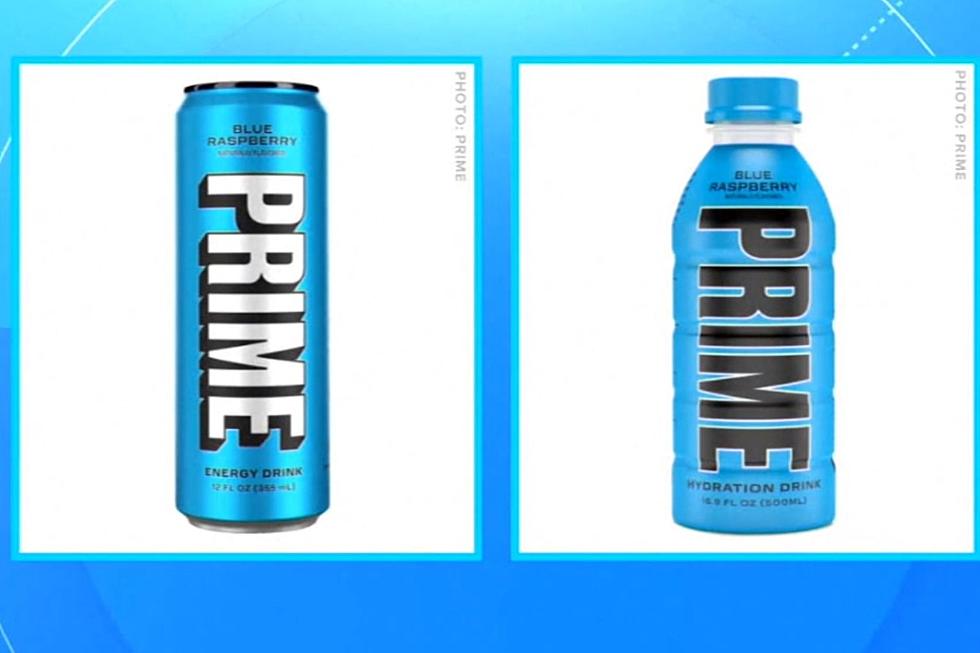 Popular PRIME Drink Could be Banned in New York?
ABC/PRIME
The drink made famous by two YouTube stars could be canceled by New York lawmakers.
If you have children you already know that one of the most popular drinks in the last few years is PRIME. It's the drink that had many parents (me included) driving all over the Hudson Valley trying to find it because our kids just had to have it but it appears that the drink itself might not be something kids should be drinking at all.
PRIME is Under Investigation in New York
If you've never heard of it, PRIME is the drink that has "swept up" kids all across the country after it was made popular by YouTube stars Logan Paul and KSI. The must-have beverage has recently come under fire after New York Senator Charles Schumer asked the Food and Drug Administration to investigate it,
"One of the summer's hottest status symbols for kids is not an outfit or a toy-it's a beverage. But buyer and parents beware because it's a serious health concern for the kids it so feverishly targets."
The main focus of the investigation is the amount of caffeine in each can of PRIME after it was revealed that each can contain elevated levels of caffeine according to ABC 7. Each can of PRIME Energy has 200 milligrams per 12 ounces, that's as much caffeine as found in six cans of Coke and two Red Bulls.
Is There More Than One PRIME Drink?
Many have shared their confusion about which drink is under investigation. PRIME itself actually comes in two varieties, so YES there are two types, the hydration version, and the energy version. The hydration version comes in brightly colored plastic bottles and is advertised as zero sugar and vegan. The energy version comes in neon-colored cans and is also zero sugar and vegan. The energy version is the one that contains high levels of caffeine.
Sen. Schumer did say that his office is aware that they are two different drinks but claimed there was little noticeable difference in the online marketing of the two drinks, which has led many parents to believe that they were buying juice for their kids, only to wind up with a "cauldron of caffeine." Schumer said,
"A simple search on social media for Prime will generate an eye-popping amount of sponsored content, which is advertising, this content and the claims made should be investigated, along with the ingredients and the caffeine content in the Prime energy drink."
Once the investigation is complete and the FDA releases its findings we will update this article.

New York's New License Plates
New York's newest custom license plates celebrate various regions of New York.
12 of the Hudson Valley's Favorite Places for Breakfast
12 of the best places to grab breakfast according to Hudson Valley "Foodies".
More From WZAD-WCZX The Wolf