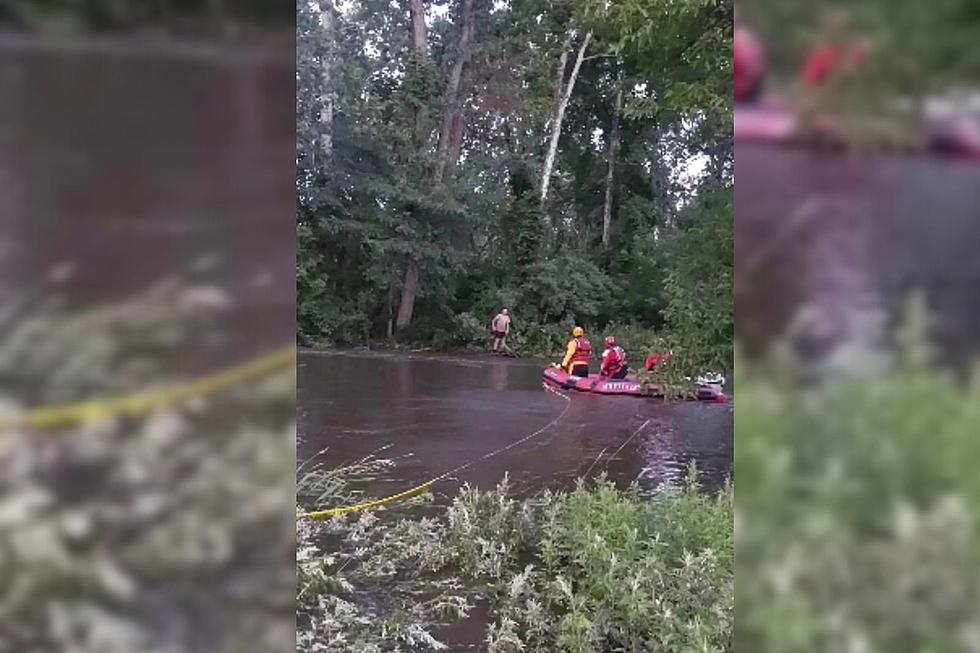 New York Man Trapped on a Log in Dutchess County
J. H. Ketcham Hose Company/Facebook
Problems with a kayak led to a man being trapped on a log Monday at around 7:30 p.m. on Monday.
The warmer months in the Hudson Valley can be very exciting, especially if you enjoy getting outside and taking an adventure. We are so lucky to be surrounded by so many options when it comes to outdoor activities. Many of us love hiking, bike riding, and running, while others love to hit the numerous waterways in the area for some kayaking fun. If you choose the latter, please make sure you are aware of the area you plan to kayak and that your equipment is safe so something like this doesn't happen to you.
Kayaker Trapped on Log in Dover Plains, New York
It was approximately 7:37 p.m. on July 10th when the J. H. Ketcham Hose Company was called to action to help rescue a man who was reportedly trapped on a log in a local waterway. According to the fire company's Facebook page, they were dispatched Monday to Nellie Hill Acres for a male on a log, trapped in the 10 Mile River. Fire officials said that the man was kayaking with a group of friends when he lost control of his kayak and it began to take on water.
Rescue Underway
As first responders arrived on the scene they quickly assessed the situation and immediately realized they were going to need mutual aid help and called in the Arlington Professional Firefighters IAFF Local 2393, LaGrange Professional Firefighters IAFF Local 3813, and the City of Poughkeepsie Fire Department NY Local 596 with their SOC, swift water rescue team. Mutual aid was able to provide additional water rescue equipment including a powered inflatable lightweight boat.
Once Arlington and LaGrange arrived on the scene they quickly deployed their powered inflatable lightweight boat and were able to reach the man stuck on the log, secure him in the boat and safely bring him back to shore. Once on shore, the man was checked out by the Town of Dover Ambulance and released.
New York Man Trapped on Top of Car in Hudson Valley Stream
SUV stuck in a flooded stream in Dutchess County.
15 of the Hudson Valleys Favorite Places for Lunch
Some of the Hudson Valley's favorite places to have lunch.
More From WZAD-WCZX The Wolf