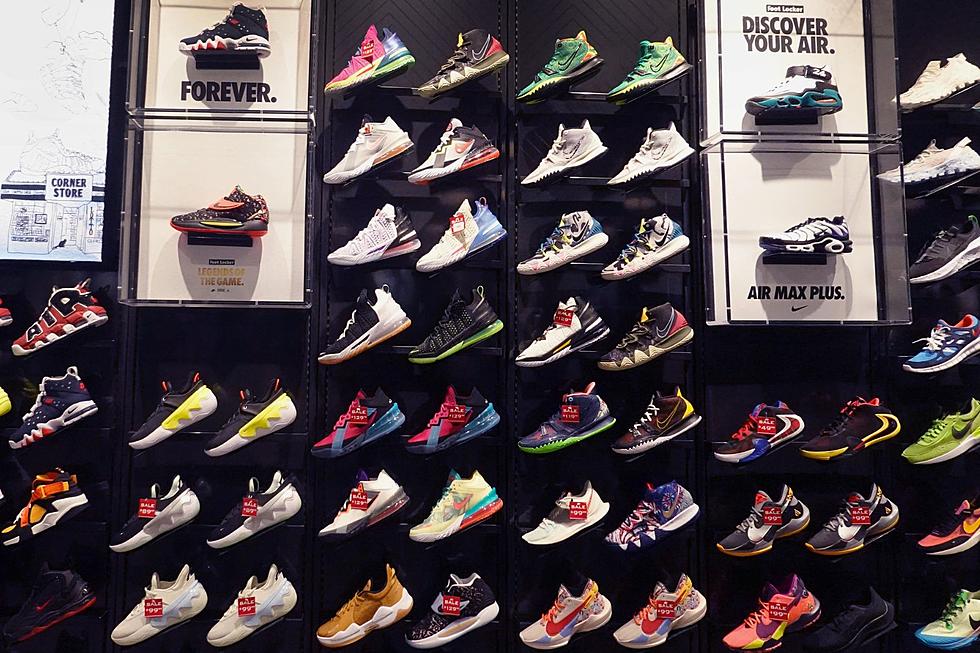 Big Sneaker Retailer Closing New York Mall Stores?
Getty Images
A popular shoe retailer has announced that they are planning to close 400 stores in the next few years.
If you've spent any time walking around any of the malls in the Hudson Valley, you probably have a mall walking routine that you follow when it comes time to shop. I'm not sure why but I always seem to park near the same entrance every time I go to the mall and once I get inside I always seem to go the same route.
Sneakerheads
I'm not sure if you do the same but I do know that my mall route always has me walking by and sometimes stopping in to look at one of my favorite stores in the mall...Foot Locker or Champs Sports. I've been called a "sneakerhead" by some because I have always liked to wear many different types and brands of sneakers. At last count, I had over 20 pairs of sneakers in rotation so when I heard that two of my favorite mall stores were going to be closing stores in the next few years I had to look into it.
Foot Locker Closing 400 Stores
One of the biggest names in shoes, Foot Locker has announced that by 2026 they plan to close 400 stores across the country according to CNN. The closures are an attempt by the company to rebrand itself and become more relevant to younger shoppers by relaunching. The relaunch is called "Lace-up" and will involve new store concepts and selling strategies as well as closing some of its underperforming mall-based stores.
Foot Locker currently operates more than 3,000 stores, including Foot Locker, Kids Footlocker, Champs Sports, and WSS, across the country, and with the re-launch, they hope to have approximately a 10% reduction in stores through 2026 to 2,400 stores.
Are New York Foot Locker & Champs Sports Stores Closing?
The specific Foot Locker stores set for closure haven't been announced yet but Foot Locker Senior Vice President of store development Anthony Aversa told CNN that to begin the restructuring, they will begin closing 125 underperforming Champs Sports stores this year. The company didn't say if the Champs Sports stores in Newburgh, NY, or in Middletown, NY will be affected or not but when Foot Locker does officially announces specific stores that are closing we will update this article with affected locations.
How to Spot Fake Money, Jewelry & Handbags
12 of the Hudson Valley's Favorite Places for Breakfast
12 of the best places to grab breakfast according to Hudson Valley "Foodies".
More From WZAD-WCZX The Wolf