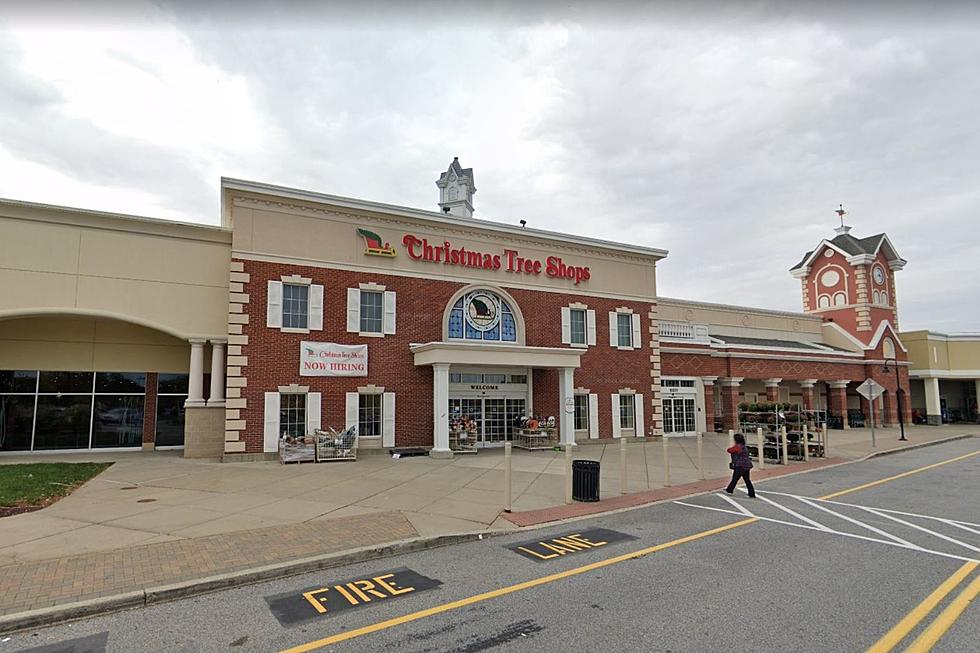 When Will 'Going out of Business' Sales Start at New York Christmas Tree Shop Stores?
Google Maps
With 70+ Christmas Tree Shop stores expected to close soon, many are wondering when will "going-out-of-business" sales start.
As the country prepares to live in a world without any Christmas Tree Shop stores many are wondering if and when the popular discount retail store will be holding any sort of "going out of business" sales.
Christmas Tree Shop Closing All Stores
Just a few days ago we learned that the 70+ Christmas Tree Shop (CTS) stores across the country will soon be closing after the company reportedly defaulted on a bankruptcy loan. According to court papers filed last week a default on this type of loan will now force CTS to close all of its stores including all New York locations soon unless someone steps in to save the company.
Going Out of Business Sales at Christmas Tree Shops
CTS filed papers on June 29th in court stating that they were "going to conduct going out of business sales" at its remaining stores according to FOX. It's unclear when each store would begin the final sales but the company did say the earliest they could "kick off" going-out-of-business sales would be Thursday, July 6th at some stores. Most stores are expected to having their closing sales up and running by this weekend.
Sales Will Happen at These New York Christmas Tree Shop Locations
CTS didn't release the exact date each store will start their sales (some have already begun) but according to some Hudson Valley shoppers, each of the CTS Hudson Valley stores has begun to see fewer and fewer products on store shelves. The following New York locations will be holding sales soon:
1895 South Hill Road Route 9, Poughkeepsie, New York
1100 North Galleria Drive, Middletown, New York
1425 Central Avenue, Albany, New York
132 Northern Lights Plaza, North Syracuse, New York
85 Bricktown Way, Staten Island, New York
393 North Central Ave., Hartsdale, New York
790 Jefferson Rd. Rte 252, Rochester, New York
420 Harry L Drive, Johnson City, New York
1150 The Arches Circle, Deer Park, New York
1701 Niagara Falls Blvd Suite 500, Amherst, New York
1791 Old Country Rd CR58, Riverhead, New York
Christmas Tree Stores Going-Out-of-Business Sales
The following CTS stores will also be holding going-out-of-business sales soon:
655 Route 132, Hyannis, Massachusetts
425 Main Street, West Dennis, Massachusetts
Routes 6A and 28, Orleans, Massachusetts
99 East Main Road, Middletown, Rhode Island
1000 Boston Turnpike, Shrewsbury, Massachusetts
Route 2, 300 Quaker Lane, Warwick, Rhode Island
15 Stockwell Drive, Avon, Massachusetts
28-34 Broadway, Rt. 1 South, Lynnfield, Massachusetts
120 Hale Road, Manchester, Connecticut
92 Cluff Crossing Road Route 28, Salem, New Hampshire
50 Holyoke Street PO Box 10177, Holyoke, Massachusetts
220 Indian River Road, Orange, Connecticut
1505 South Washington Street, North Attleboro, Massachusetts
490 Payne Road, Scarborough, Maine
1298 Worcester Street, Natick, Massachusetts
41 Gusabel Ave., Nashua, New Hampshire
100 Cypress Street, Williston, Vermont
65 Faunce Corner Road, North Dartmouth, Massachusetts
177 Middlesex Ave., Somerville, Massachusetts
300 Ikea Drive, Paramus, New Jersey
2130 Route 70 West, Cherry Hill, New Jersey
100 Trotters Way, Freehold, New Jersey
42 Whitten Road, Augusta, Maine
4001 Shoppes Blvd., Moosic, Pennsylvania
479 Rt. 70 East, Brick, New Jersey
5450 Brandywine Parkway, Brandywine, Delaware
2935 Concord Road, York, Pennsylvania
340 Patriots Place, Foxboro, Massachusetts
824 Hartford Turnpike, Waterford, Connecticut
1584 White Mt. Highway, North Conway, New Hampshire
100 Durgin Lane, Portsmouth, New Hampshire
916 Airport Center Drive, Allentown, Pennsylvania
4690 High Pointe Blvd., Swatara, Pennsylvania
17151 Cole Road, Hagerstown, Maryland
2264 Miamisburg Centerville Road, Dayton, Ohio
13361 Hall Road, Utica, Michigan
1230 N US Hwy 31, Greenwood, Indiana
2925 Festival Way, Waldorf, Maryland
23869 Eureka Road, Taylor, Michigan
5851 North Grape Road, Mishawaka, Indiana
230 Consumers Square, Mays Landing, New Jersey
365 Route 202/206, Bridgewater, New Jersey
327 Mount Hope Avenue, Rockaway, New Jersey
1336 Hansel Ave, Florence, Kentucky
350 Route 22 West, Springfield, New Jersey
1210 Bridford Pkwy East, Greensboro, North Carolina
239 Robert C Daniel Pkwy, Augusta, Georgia
2088 Interchange Road, Erie, Pennsylvania
46 Springer Drive, Bangor, Maine
2053 Skibo Road, Fayetteville, North Carolina
1117 Woodruff Road, Greenville, South Carolina
9819 West Broad Street, Glen Allen, Virginia
130 East Altamonte Drive State Road 436, Altamonte Springs, Florida
1775 Deptford Center Road, Deptford, New Jersey
8801-7 Southside Blvd., Jacksonville, Florida
19563 Coastal Hwy, Rehoboth Beach, Delaware
1728 US Route 46, Woodland Park, New Jersey
8020 Mediterranean Drive, Estero, Florida
140 University Town Center Drive, Sarasota, Florida
39 Holyoke Street, Holyoke, Massachusetts
64 Leona Drive, Middleboro, Massachusetts
10 Lost Stores Upstate New Yorkers Miss the Most
Did you call Toys R Us to see if they had Cabbage Patch Kids, Transformers, or a Nintendo 64 in stock? We did too! Here are 10 big stores in Upstate we miss!
The Best Movies Based On Toys
Although they're sometimes associated with craven financial motives, there have been some really good movies based on children's toys.
More From WZAD-WCZX The Wolf