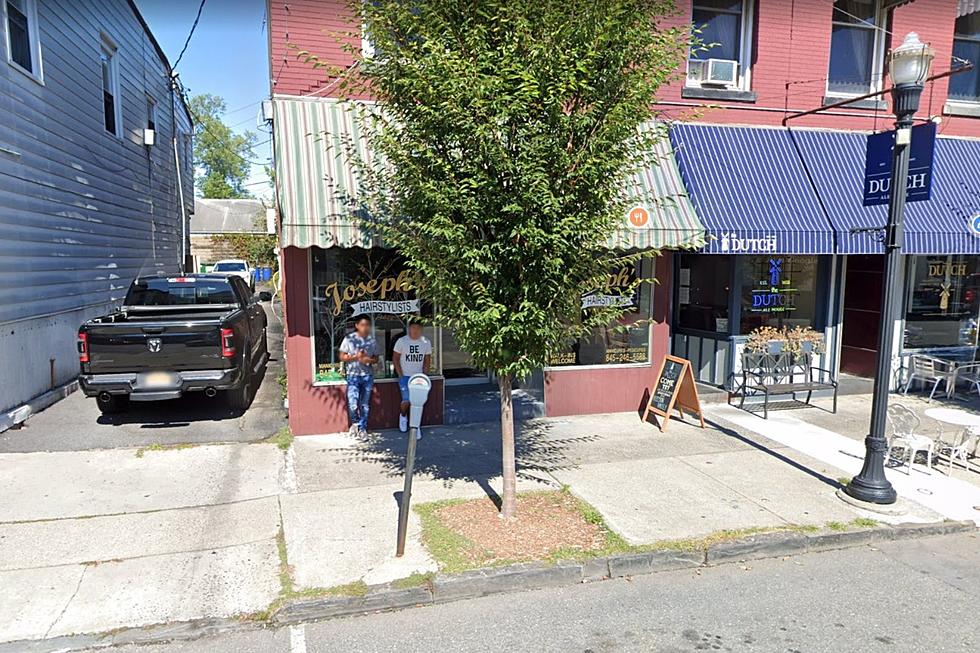 A New Saugerties Sidewalk Box has Some Residents Arguing
Google MAps
As the beautification of the Ulster County town of Saugerties, New York continues, a new addition to sidewalks has some residents asking why?
There is nothing better than living in a town in the Hudson Valley that is doing everything it can to make the area look better than it did before. We are lucky enough to have a bunch of towns in the middle of revitalizations including Poughkeepsie, Newburgh, Kingston, and Saugerties.
Some towns are going "all in" with new buildings and businesses but sometimes all a town needs to do to get residents excited is update and freshen up some of the small things in town.
Saugerties, NY Updates Sidewalk Boxes
Over the last few weeks, the folks in charge of "sprucing up" the sidewalks in the Town of Saugerties have begun to add new edging around some of the trees on Main Street. As you can see in the picture above, the edging included new tan-colored cylinder-shaped bricks and a fresh covering of new black mulch. Some residents have taken to social media to share how much they love the improvements, "I think it looks lovely", while others have gone the other way.
Could the Saugerties Sidewalks Been Done Better?
That was the question that got some residents "heated up" on the Village of Saugerties Facebook Group. Here's what the post said,
"The new edging around the trees! I would have liked gray to match the bluestone walks - the dogs were already trying it out as we had lunch at the Dutch Ale House!! It was not a nice scene."
The post got a bunch of comments from residents with comments like, "Man, everyone's a critic! ‍♂️ Personally, I think it's a definite improvement." Another said "Looks great!! Glad to see that they are trying to improve our beautiful town!"
The color of the border around the box seemed to be a "hot button" for some but one comment pointed out why the town might have picked the color they did,
"I'm thinking if it were gray to match the bluestone it might not be as visible, and people would be stumbling and tripping over it. This stands out and is easily seen."
How many of us would be the ones that would trip over it? Yes, I am raising my hand.....LOL!
I know if I lived in Saugerties I would be happy that the town is doing something to try and freshen up Main Street. Right? Well done Saugerties!
100 Year Old Saugerties Cabin on the Esopus Creek
Barely listed for a month it appears that this creekside gem in Saugerties, New York may be already snatched up. At only 638 square feet you would expect it to go so fast but it looks like
126 Glenerie Road
has a sale pending. No wonder why, it is adorable and a perfect Hudson Valley waterfront getaway.
Emotional Goodbye: K9 Max's Final Walkout with the Saugerties Police Department
Supporters lined up to say goodbye to the K9 who was diagnosed with an aggressive form of cancer back in April.
More From WZAD-WCZX The Wolf