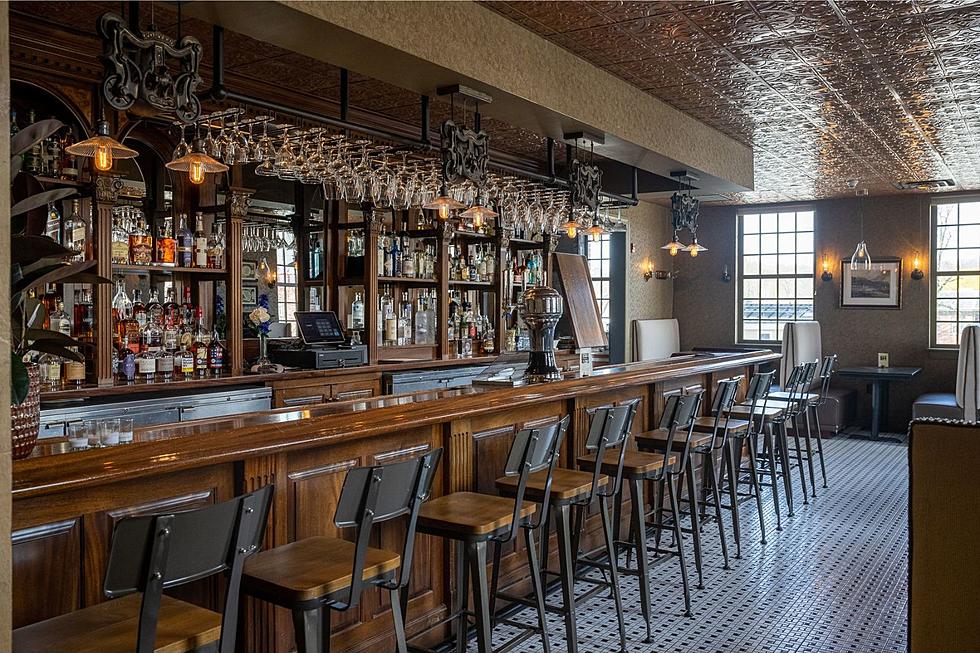 New Restaurant Officially Opens in Saugerties, New York
John Ianelli/Ianelli Photography for Diamond Mills Hotel
A taste of New York City has opened in Ulster County.
Back in February, we shared that one of the Hudson Valley's nicest venues was temporarily closed to make some exciting changes and according to the Ulster County Regional Chamber of Commerce, those changes are complete and they are ready to serve you.
Tavern at Diamond Mills
The Tavern at Diamond Mills announced it was closing on February 21, 2023, for renovations. The plan at the Tavern was to start renovations immediately so they could reopen as soon as possible. Once everything was completed they planned to reopen with a new name, a new menu and so much more.
BLACKBARN is Open in Saugerties, NY
The folks at the Ulster County Chamber of Commerce were on hand Thursday, April 13th to officially "cut the ribbon" and open the doors to Saugetries' newest restaurant BLACKBARN! After months of renovations, taste tests, and more, BLACKBARN located at 25 South Partition St, Saugerties, NY is now open. If the restaurant name sounds familiar, it should...LOL, BLACKBARN's original location is in New York City and the working of restaurateur John Doherty and award-winning chef James Beard.
BLACKBARN Hudson Valley
The new BLACKBARN location will feature a menu created by Diamond Mills Executive Chef Marcos Castro, who worked with Doherty on a menu close to the original menu in NYC. The farm-to-table menu will feature many similar NYC choices including, Wild Mushroom Toast, Butternut Squash Ravioli, and the BLACKBARN Burger. The menu will also offer numerous Hudson VAlley offerings including, Seared Crab Cakes, Hudson Valley Foie Gras, and a Spring Mache salad with watermelon radish, pine nuts, fennel, and heirloom tomatoes topped with a fig balsamic. Check out their full menu online here.
BLACKBARN plans to be open for dinner Thursday through Saturday from 4 p.m. to 9 p.m. and Sunday from 3 p.m. to 7 p.m. They will also offer brunch on Saturday and Sunday from 11 a.m. to 3 p.m. You can make reservations online or by calling 845-247-0700.
Hudson Valley Specialty Cocktails and Where to Find Them
Hudson Valley Cocktails never looked so good. Check out all the different specialty drinks we found for you to enjoy in Poughkeepsie, Kingston, New Paltz, Gardiner, Central Valley, Middletown, Newburgh, Highland, Milton, West Point, and Cornwall.
Ulster County Towns that Could Be The Settings For CBS TV's GHOSTS
It is very clear that GHOSTS the TV show on CBS on Thursday nights is set in Ulster County and is most likely near Kingston but what's not clear is which town is home to Wood Stone Manor. Here are some possibilities.
More From WZAD-WCZX The Wolf