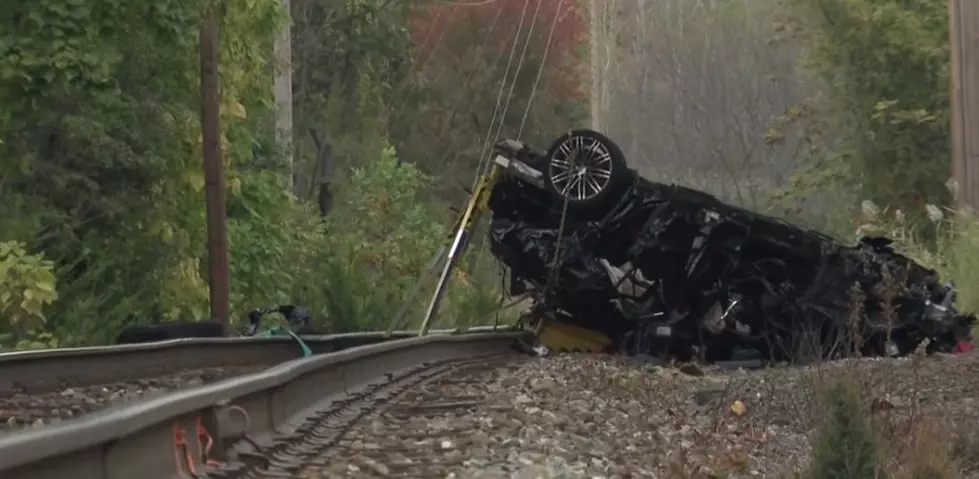 Man Saves Teen's Life After Crash at 'Dead Man's Curve'
CBS New York/Youtube
On Sunday, for an unknown reason, a Porsche driven by Aisha Radoncic, 17, of Orangeburg struck a Jetta and fell off the overpass at a dangerous curve onto train tracks below.
The crash happened on Route 304 in Pearl River at a section of the road called "dead man's curve."
Kevin Zink and his family were driving home to New Jersey from Pennings Farm in Warwick when he noticed the crash and saw the Porsche fall around 50 feet to the train tracks below.
Kevin sprang into action. He lept the guardrail, rushed to the car to look for survivors and heard screams coming from the car.
"She was yelling 'please help me, please get me out of the car - someone get me out!'" Kevin told ABC.
Kevin heard the screams of the driver, Radoncic. He found a rock, broke a car window and pulled her to safety. Radoncic survived with serious injuries.
"He is, in my mind, no doubt a hero," Kevin's wife, Renee said.
There were still two more people in the car, but the car burst into flames before Kevin could save them. Two teen passengers, 17-year-old Atlin Nezaj of Pearl River and 15-year-old Saniha Cekic of Brooklyn were both taken to nearby hospitals where both were pronounced dead.
Kevin's uncle tells Hudson Valley Post his nephew is devasted he couldn't do more to help the others. He, however, is grateful he saved a young person's life.
More From WZAD-WCZX The Wolf