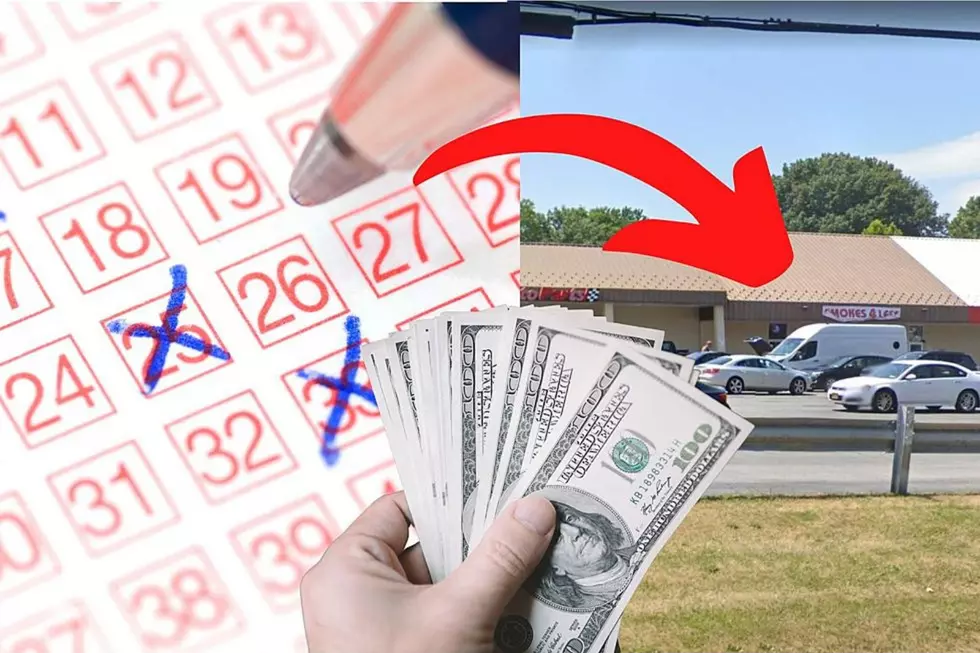 Another Big Lottery Winner in Newburgh, New York
Google Maps/Canva
If you played Mega Millions last week, check your tickets because another winning million-dollar ticket was sold in the Hudson Valley.
Like most of the world, many of us got caught up in the Mega Millions lottery game over the last couple of weeks. With the jackpot reaching record levels just about all of us went out to buy at least a ticket or two last week.
Mega Millions Winner
Last Friday nights drawing of the Mega Millions numbers had most of us holding our breath, hoping, and praying that the lottery gods would be good to us and give us a piece of the $1.35 billion jackpot. Unfortunately, most of us weren't lucky enough to win any sort of life-changing money...whomp, whomp...that is unless you traveled to Maine in the last few days and purchased your tickets.
$1.35 Billion Winner in Maine
According to the New York Lottery, one winning ticket matched all six numbers drawn Friday night. The winning numbers were, 30-43-45-46-61, and the mega ball number 14 and one ticket sold in Maine matched all numbers making one person an instant "almost billionaire". Yes, the jackpot was $1.35 billion, but the lump sum cash payout is around $700 million. I don't think the winner is complaining...LOL!
Million Dollar Winner in Newburgh, New York
New York wasn't lucky enough to have a jackpot winner this time but if you did play Friday's Mega Millions game and you purchased a ticket in Newburgh you might be holding a ticket worth $1 million. Out of the 14 winning tickets worth at least one million dollars each, one was sold at the Smokes 4 Less in Newburgh, NY.
SEE ALSO: $5 Million Lottery Ticket Sold in Brewster, New York
Smokes 4 Less in Newburgh
For years the Smokes 4 Less in Fishkill, NY was often referred to as the luckiest store in the Hudson Valley but after the last few months, it seems that the Newburgh location is giving them a run for their money. The Newburgh Smokes 4 Less store located at 59 North Plank Road in Newburgh has recently sold numerous million-dollar winning tickets including one winner last week who won $3 million playing Mega Millions.
The next Mega Millions jackpot will be an estimated $20 million, with the numbers drawn on Tuesday, January 17, 2023. If you are lucky and win any BIG money in the future here are some pieces of real estate you might be interested in...
You Could Own the Gunk Haus in Highland NY
A favorite restaurant for tourists and locals alike is on the market and looking for the person or people who want to take over its kitchen in 2023. The Gunk Haus is located near everything but very much off the beaten path. It is a well know the restaurant and recently renovated ready for the next german food lover to take charge.
Historic Cornwall on Hudson, NY Business For Sale
If you ever wanted to be an innkeeper, or a restaurant owner plus run a popular bar in a charming little town don't let
266 Hudson Street
get away from you. The famous Painter's Tavern is for sale in the heart of the Village of Cornwall on Hudson. Look at the turnkey business opportunity that could be yours.
More From WZAD-WCZX The Wolf