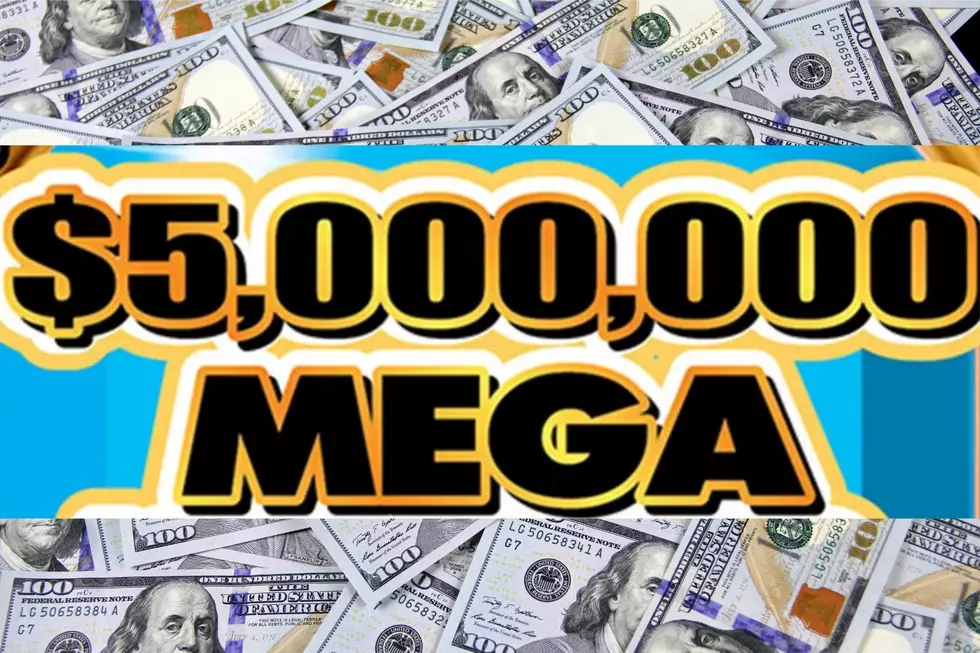 $5 Million Lottery Ticket Sold in Brewster, New York
NYLottery/Facebook
The scratch-off ticket was the last ticket in circulation to have the top prize of $5 million.
The new year has started in an unbelievable way for one man from Westchester county as he has claimed one of the biggest jackpot prizes you can win on a New York Lottery scratch-off ticket.
$5 Million Scratch-Off Winner
According to Fox 5, Richard Bossi of North Salem New York has cashed in his winning scratch-off and officially claimed the top prize of $5 million. Bossi took the single lump sum payment of $3,255,000 after the required withholdings were subtracted. The winning ticket was on the New York Lottery's $5,000,000 Mega Multiplier scratch-off game. The $5,000,000 Mega Multiplier is one of numerous $20 tickets the lottery offers players a chance at big prizes.
Million Dollar Scratch-Off Sold in Brewster, New York
The winning ticket was purchased at the Route 22 Convenience Store located at 876 Route 22 in Brewster. The Route 22 Convenience Store store now joins a select few Hudson Valley lottery stores that have provided customers with winning tickets.
Lucky Lottery Stores in the Hudson Valley
There are a few stores across the Hudson Valley that have had big winners in the last few months including the Smokes 4 Less store in Fishkill and the Smokes 4 Less located at 59 North Plank Road in Newburgh. The Newburgh Smokes 4 Less had a $3 Million Mega Millions winner just this week.
Bossi's win on the $5,000,000 Mega Multiplier scratch-off game was the last of the 5 top prizes in the lottery but the tickets remain on sale according to Fox 5. Winners are still able to cash lower-tier prizes through 11/01/2023 and according to the New York Lottery, there are still 3 $50,000 winning tickets that haven't been claimed as of today.
If you are interested in finding out the prize status (what's been claimed and what's still available) you can download the "Game Report" online here.
How To Protect Yourself And Your Money If You Win The Lottery
Whether you've recently won the lottery (or are planning to!), there are some things you should do right away to protect not only yourself but also your money.
New York Lottery Scratch Off Tickets With The Most Number One Jackpots Remaining
Here in New York, the time is now to start searching for some amazing jackpots. There are all sorts of different kinds of Scratch-Off tickets offered by the New York Lottery.
While looking at the latest weekly roundup for grand prizes, we counted 59 different tickets that have their grand prizes still on the market. The report was last updated on November 23rd 2022, as we publish this article.
More From WZAD-WCZX The Wolf