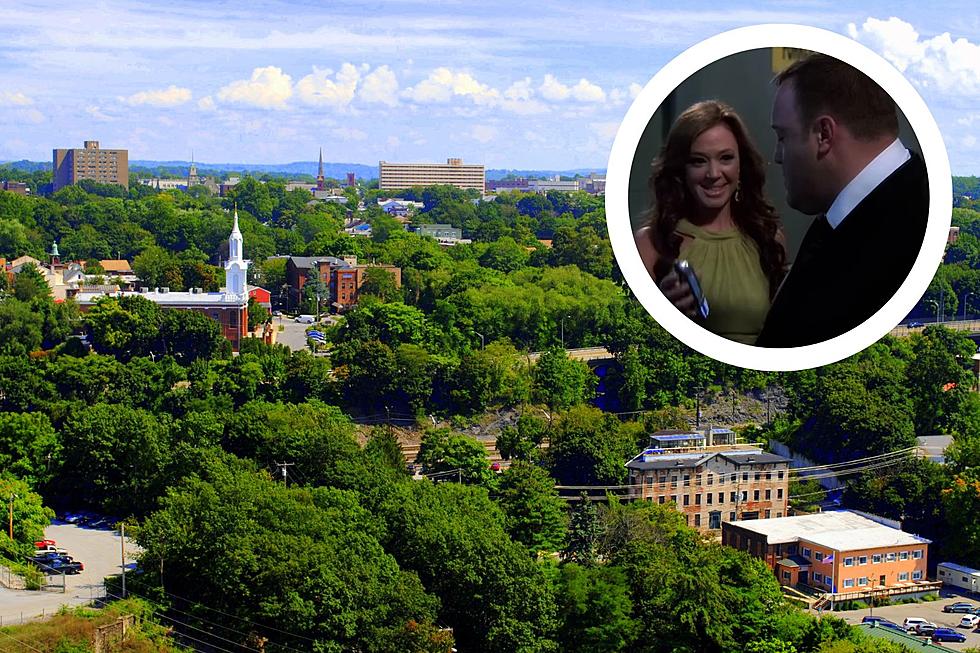 Does This King of Queens Episode Roast Poughkeepsie, NY Too Hard?
Canva, YouTube, Throw Back TV
The Hudson Valley is such a fascinating place to visit and live.
Our area has been visited by celebrities, mentioned on TV shows and YouTube channels and is known to be the hotspot for casting calls and film production locations.
While some celebrities have visited the Hudson Valley unannounced, others are a part of different counties.
Celebrities Have Visited And Opened Businesses In The Hudson Valley

Ben Stiller, Post Malone, Flo Rida and other celebrities have been photographed hanging out in the Hudson Valley. They all stopped and took pictures with those who were excited to randomly meet them.
Ice T, his wife Coco and their daughter were also in the Hudson Valley. Murr from The Impractical Jokers surprised guests and workers at a Hudson Valley diner when he stopped by.
Celebrities such Hilarie Burton, Kelsey Grammer and Nicole Polizzi "Snooki" currently own businesses in the Hudson Valley. Loyal fans have shown their support for some of Hollywood's biggest stars and their businesses in our area.
TV Shows Have Been Filmed In The Hudson Valley
According to WRRV, popular TV shows have been filmed in the Hudson Valley.
An HBO Limited Series called The White House Plumbers was filmed in Poughkeepsie, Newburgh and Kingston, NY.
A Hulu Original Series called Life and Beth was filmed in Dutchess and Putnam counties.
I continue to see film crews throughout the Hudson Valley that utilize the beautiful scenery, four seasons and talented local extras/actors and actresses. 
Does This King of Queens Episode Roast A Dutchess County, NY City?
King of Queens has always been one of my favorite shows, it's something that I still watch because it makes me laugh. This TV show featured Leah Remini as Carrie and Kevin James as Doug Heffernan along with Carrie's father in the show, Arthur who was played by Jerry Stiller.
Some relate this TV couple to another popular duo, from The Honeymooners, Ralph and Alice Kramden played by Jackie Gleason and Audrey Meadows.
Each King of Queens episode is unique and unpredictable as Carrie who is sassy and Doug who is more laid back but expresses his humor throughout the show. Doug's occupation is a delivery driver while Carrie's role is a legal secretary.
There have been several episodes of the King of Queens where Doug and Carrie talk about going upstate.
A Popular King of Queens Episode Mentioned Poughkeepsie, NY
If you pay close attention, Doug and Carrie mention that they visit when they escape New York City and head upstate.
During the episode of China Syndrome including Part 1 and Part 2, Doug mentions a Hudson Valley town and city.
While I was watching this episode, I gasped when Doug roasted this Dutchess County, NY location. 
Doug, who is played by Kevin James, has visited the Hudson Valley before. His statement in this episode questions how he truly thinks of a home to many Hudson Valley residents.
In the China Syndrome episode, Doug goes outside of a wedding venue that they are attending after the two of them were fighting throughout the night.
Carrie finds Doug outside and questions him of where he has been. Doug's response is " Just enjoying the smells of Poughkeepsie" as he continues to drink his alcoholic beverage.
Did Doug roast Poughkeepsie too hard in this episode? Have you ever watched this one before? Share with us below.
10 TV Shows & Films You Didn't Know Were Made in Newburgh, New York
26 TV Shows We Would Want To See One More Episode Of
Now that the Friends' reunion show is happening, here are some other TV shows that we would like to see just one more episode of.
More From WZAD-WCZX The Wolf