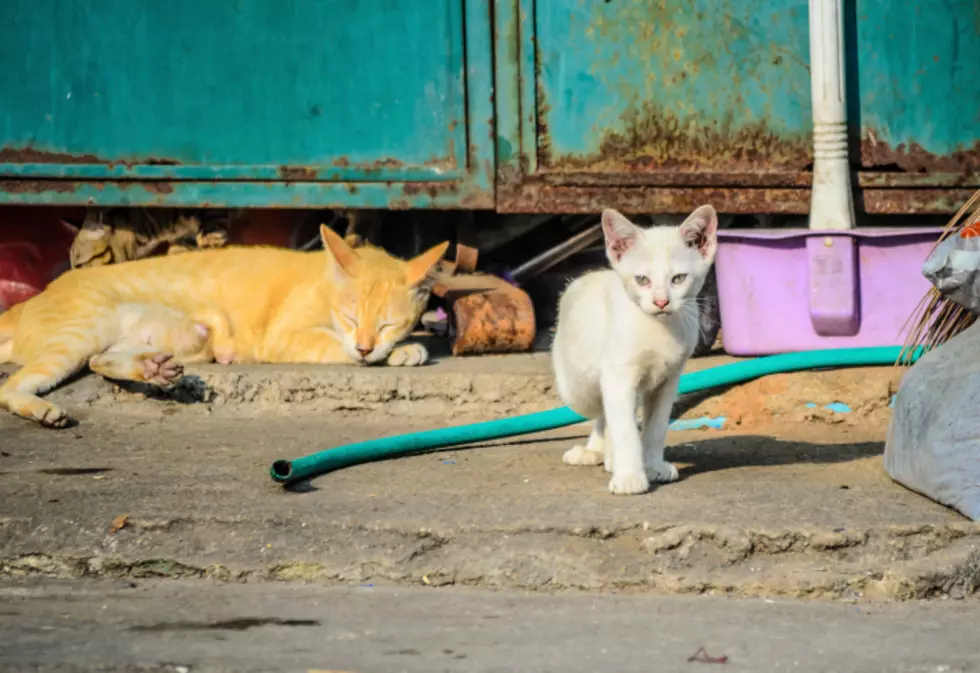 How You Can Help Feral Hudson Valley Cats This Summer
voravut28
I know not everyone is a 'cat person' - but- i'd like to think that there are plenty of people out there that want to help the cats we all see living outside in this summer heat.
I used to volunteer for a cat rescue out of Newburgh called SCATS, and they recently posted some important information about ways to help the feral Hudson Valley cat population during these steamy summer months.
According to an article by thecatsite.com, that Newburgh SCATS shared, here's some ways you can help:
Water

use a shallow dish, as water evaporates quickly
add ice, or freeze water in a plastic cup and add to water dish

Food

use dry over wet food, as canned wet food can spoil quickly or dry up
feed in a shaded area, away from direct sunlight
if you are going with wet food, add a little water to keep it from drying out
avoid unwanted critters around feeding areas by adding vaseline to the base of the dish to keep ants away, or, invest in a ant/bird proof feeder if you are so inclined

Shelter/Trapping

set up a shaded area or put up a tarp where you find the feral cats hanging out
if you are going to attempt to trap a feral cat (first, have a plan, seek assistance from a local shelter), never trap in direct sunlight
Anything we can do to help out, especially during the warm summer months, is especially helpful to the outdoor cat population!
More From WZAD-WCZX The Wolf