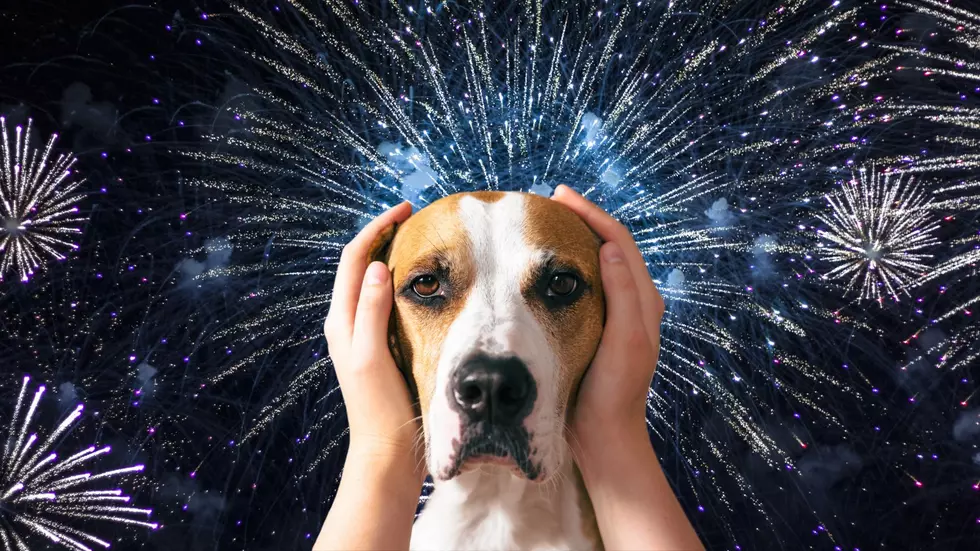 How to Keep Your Hudson Valley Pets Safe This 4th Of July
Canva
Many humans are excited about the upcoming holiday. They're looking forward to BBQs, sitting poolside, and of course, fireworks. However, our 4 legged friends are dreading it.
The 4th of July is exciting, but let's be honest it gets loud. Even for us humans, it can be unenjoyable. For our dogs and cats at home, it can be downright terrifying.
According to a report back in 2018 by the American Society for the Prevention of Cruelty to Animals 10 million pets run away or are stolen every year. The biggest night of the year for those pets to go missing? The 4th of July.
So in preparation for the holiday here are some tips from the ASPCA to take to make sure that your dog or cat has a healthy, happy, and safe 4th of July.
4th of July Pet Safety
1) This should be obvious, but the ASPCA writes: "Never use fireworks around pets!" They add that exposure can end in burns or trauma to their paws and face and "Many types contain potentially toxic substances, including potassium nitrate, arsenic, and other heavy metals."
2) Leave Your Pets at Home. I know it could be tempting to bring your pet with you everywhere they're allowed, but crowded outdoor firework celebrations are stressful for your furry friends. If your pet is skittish with fireworks, keep them in a "sheltered and escape-proof area at home."
Pet Food Safety on the 4th of July
The ASPCA has a full page on their website about what human foods you should avoid giving to your pet. We all know chocolate can be extremely dangerous to a dog's health, but did you know that grapes, avocados and onions/garlic can be just as dangerous.
Happy 4th of July, stay safe and keep your pets out of harm's way.
13 PAW-fect Dog Friendly Bars and Restaurants in Beacon, New York
These 13 PAW-fect Beacon businesses allow you to bring your pup along for fun times with friends and family.
15 Dog-Friendly Winery and Cideries in the Hudson Valley
There's nothing more relaxing than enjoying a glass of your favorite wine with your best friend by your side. Check out these 15 dog-friendly wineries and cideries across the Hudson Valley.
Did You Know That This Is New York's Official Dog?
New York's official state dog, which was adopted in 2015, isn't a specific breed, but rather an occupation according to the law,
"The working dog shall be the official dog of the
state. For the purposes of this section, 'working dog' shall mean (see specific professions below):"
More From WZAD-WCZX The Wolf