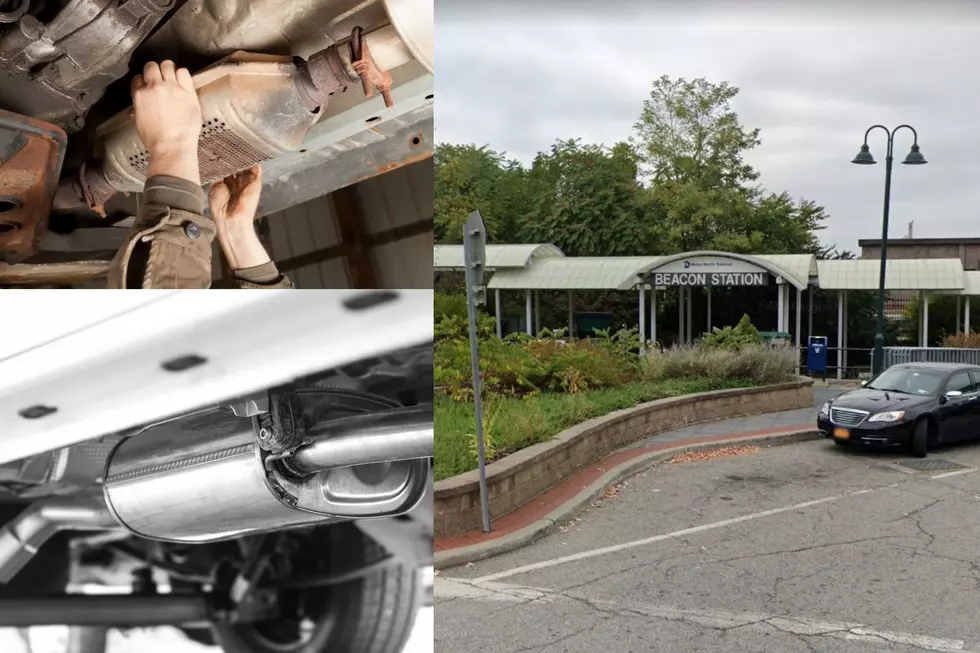 Hopewell Junction New York Man Stole Catalytic Converters at Beacon Train Station, Police Say
Google Maps/Canva
The 22-year-old man was charged with numerous felonies.
Over the last few months across the Hudson Valley, we have seen a huge increase in the number of people who have reported that an important piece of equipment was stolen from their vehicles. We've all been told our entire lives that we should never leave anything valuable inside our cars and that we should always make sure our cars are locked when they aren't in use. Most of us follow those simple steps but how are we supposed to stop someone from doing what one Hopewell Junction man is accused of doing?
Catalytic Converters Stolen from Beacon New York Train Station
Back on December 14th, 2022, the City of Beacon Police received a call from someone who wanted to report that a man was stealing catalytic converters off of cars that were parked at the Metro North Train Station. (Recently catalytic converters, a part of most car exhaust systems have become extremely expensive on the black market.)
The caller gave police a description of the man and the car he was allegedly driving and as police were responding to the call they saw a car that matched the description the caller provided.
Police proceeded to conduct a traffic stop on the BMW car that matched the description on North Avenue near Verplanck Avenue. During the stop, police identified the driver as 22-year-old Dyan T. Brooks of Hopewell Junction. After running his license police were notified that Brooks was driving on a suspended license, the car he was driving was unregistered, uninspected, and had switched Connecticut plates according to police.
Investigation Into Thefts Leads to More Charges
Police say that after investigating the catalytic converter thefts Brooks was additionally charged with numerous felonies including Grand Larceny, Auto Stripping, and Criminal Mischief. Brooks was already on probation when he appeared in court on January 18th he was remanded and sent to the Dutchess County jail.
Worst Hudson Valley Bridges to Drive Across
The five main Hudson river crossings ranked from worst to first with commuter comments.
Have You Heard of The Secret History of Beacon Bigfoot?
Never thought I would find Bigfoot in an abandoned school in Beacon, but it's 2022, and stranger things have happened...
More From WZAD-WCZX The Wolf