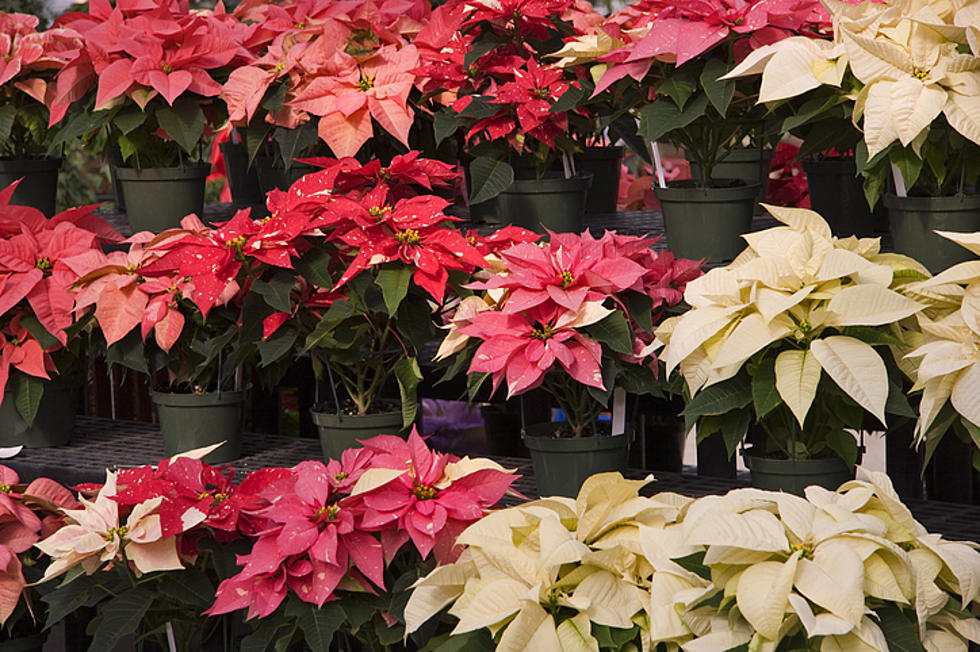 Holiday Plants Mean Well but Can be Harmful
Getty Images/iStockphoto
The holidays are a wonderful time to give someone flowers. As a matter of fact people regularly gift a plant to someone hosting a holiday party. So what is the meaning behind all these beautiful blooms? A website called Flower Meanings has done a great job breaking down the list of traditional Christmas Flowers and their meanings.
They cover everything from the Poinsettia tradition originally being a gift that two small children gave because it was all they could afford. To the fact that Christmas Cactus are really cactus at all, they are a succulent that thrives as a household plant. Speaking from my history with Christmas plants that make sense. Every poinsettia I have received I have managed to kill by the New Year and every Christmas Cactus I have aquired I still have growing happily. I have a bit of a brown thumb.
Anyway if you are considering gifting a plant this year check in with your local florist. They can help you pick out something appropriate and they may have something called the Bouquet of the Month Club which as you know can be considered "a gift that keeps on giving". (Cousin Eddie reference). Your local florist can also help you choose a plant or flower that won't cause problem for the recipient. Some plants can be toxic to animals and small children and your local florist can help you make a more informed decision when it comes to plant buying for households with pets and kids.
More From WZAD-WCZX The Wolf