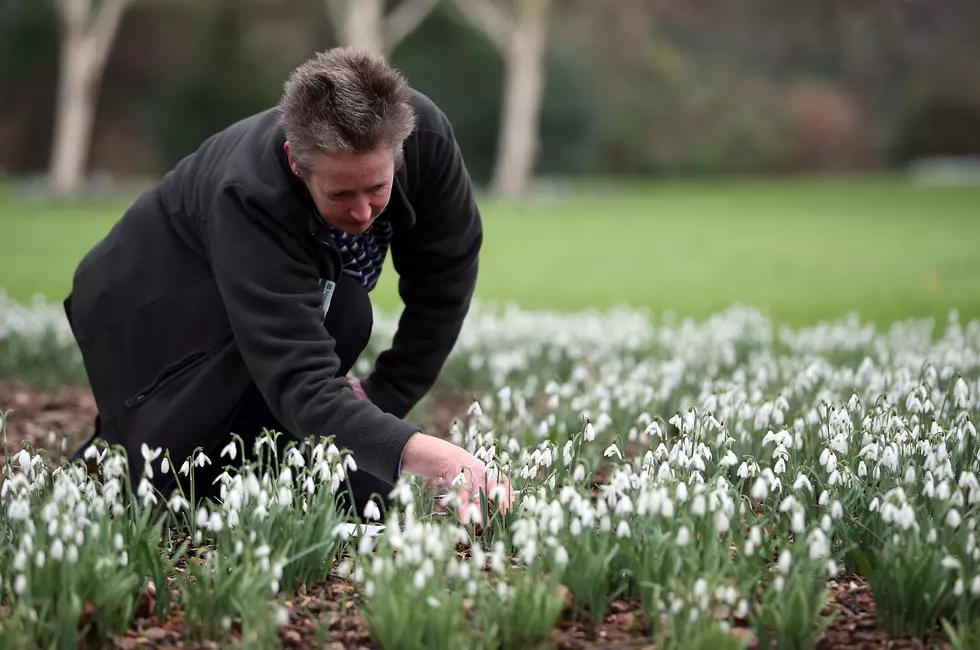 Everything is Coming Up Smiling
Photo by Matt Cardy for Getty Images Gin
Spring is officially here, The Yankees Played today in da Bronx. Bummer that they lost but hey the season has just begun.There are plenty of games left between now and the World Series this fall.
Now that spring has arrived on the calendar and in the sports world it is time for it to arrive weather wise. I am so looking forward to more days like today, sunny and 65. But before we can get to the real good weather in May we have to get through April. Yes April showers bring those May flowers. Rain is in the forecast most of this week.
The good news is there are a few flowers that the March melting snow brings forth. Today I must have had 4 different conversations about Crocuses, Snow Drops and other "winter's gone springs is on it's way" flowers. Everyone is bragging about how many they have in their yard. Everyone I talked to was so proud and everyone had a smile on their face that I hadn't seen since late last year.
So we may have a few rainy days on the way and we may still get a flurry or two, but Spring is here and we are already smiling about it even though it hadn't set in for good.
More From WZAD-WCZX The Wolf