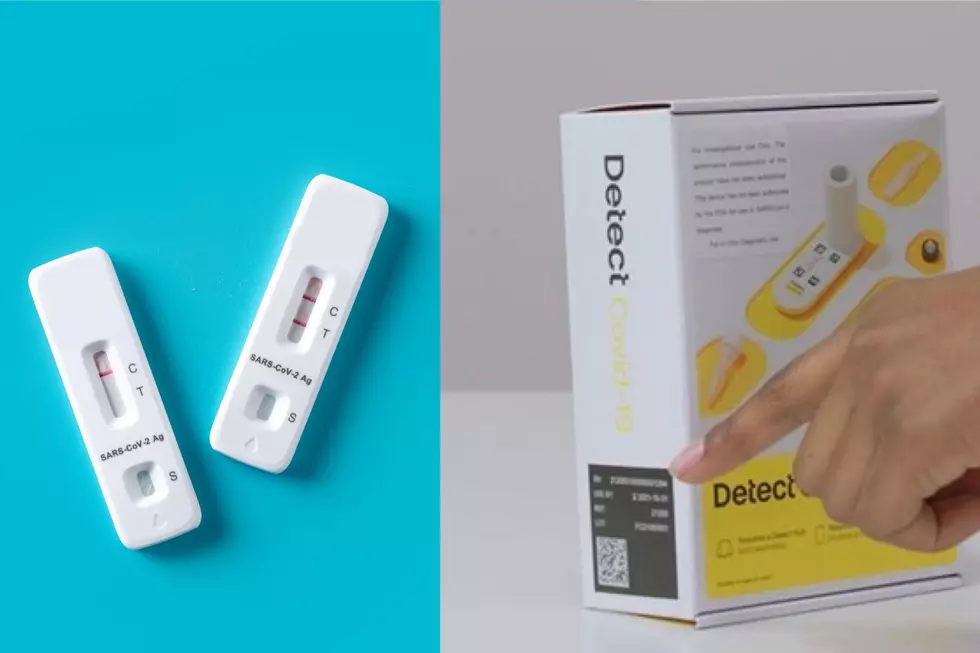 COVID Tests Recalled, Here's What to Look For
FDA/Canva
Several at-home COVID-19 test kits are being recalled because they may give false negative results.
This time of year many of us are dealing with some sort of illness, just about everyone knows someone who isn't feeling well. There have been increased numbers of reported flu and RSV cases all across the Hudson Valley and let's not forget that COVID is still hanging around.
If you're like us, as soon as we start feeling "off" one of the first things we reach for is an at-home COVID -19 test kit to make sure it isn't COVID. The next time you reach for one make sure it hasn't been recalled.
COVID-19 Tests Recalled
Detect Inc. has announced that they are recalling around 11,102 at-home COVID-19 tests after reports have surfaced that the tests are allegedly giving users false negative results.
The U.S. Food and Drug Administration announced that the following lot numbers of Detect tests are part of the recall: lot Numbers HB264, HY263, and HY264, all test kits have a use-by date of 1/1/2023. The lot number can be found on the side of each test box. The FDA also said that the affected tests were shipped to customers from July 26, 2022, through August 26, 2022.
After a full investigation, Detect announced that they haven't received any reports of false negative results to the affected lots but decided to issue the recall voluntarily and said that the reliability of positive test results is not affected.
What to do if You Have a Recalled Test
Detect is asking all customers who are in possession of a recalled test to throw them away responsibly and to contact them for a full refund. If you need more information or would like to request a refund you can call Detect Inc. at 855-322 3692 or email the company at support@detect.com.
DON'T Do This After Getting a COVID-19 Booster Shot
I made the stupid decision of going against this helpful advice, and now I am paying the price. Learn how to care for yourself after a getting COVID-19 Booster.
20 New York Hometowns With Most Divorces After COVID Pandemic
More From WZAD-WCZX The Wolf