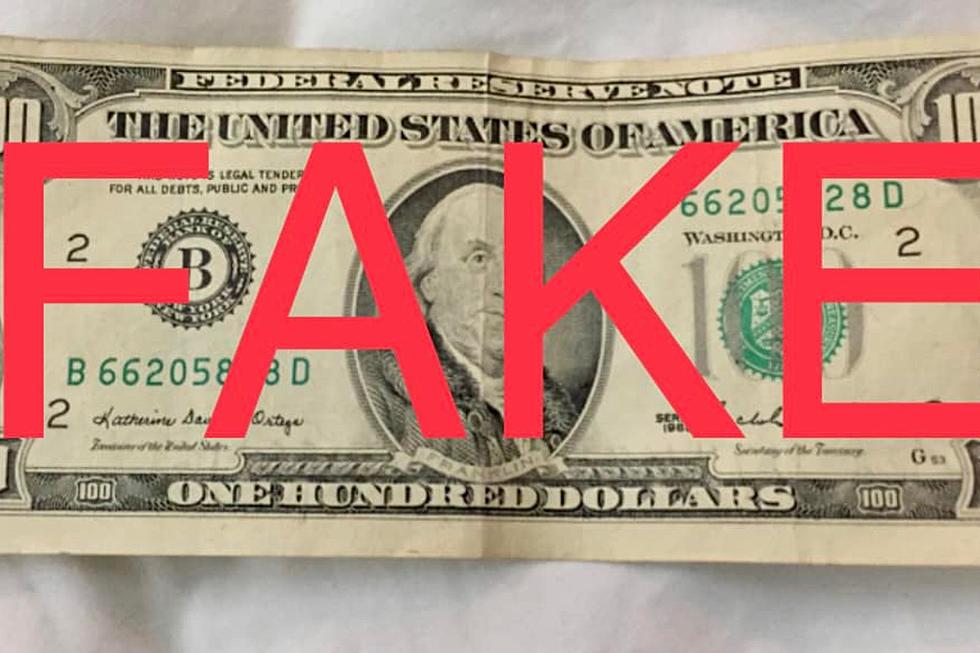 Fake Money Popping Up All Across The Hudson Valley
Brick House Resellers/Facebook
A warning for Hudson Valley businesses!! Counterfeit cash is once again circulating in the area.
It seems like a couple of times a year one or two Hudson Valley businesses will share a message on Facebook letting everyone know that someone tried to pass fake cash at their establishment. It's happened way too many times and it appears that one Ulster County business had it happen not once but twice recently.
Fake $100 Bills in Highland, New York
Earlier this week the folks at Brick House Resellers, one of the largest building brick (LEGO) toy stores in the Hudson Valley, posted a warning on Facebook for fellow business owners in the area to be on the lookout for fake cash that was passed at their location off of Route 9W near Hannaford in Highland, NY.
"Be careful out there fellow businesses. We just had our second attempt from someone (different people each time) trying to pass off a counterfeit $100.00 bill in our store."
We reached out to the owners at Brick House to gather as much information we could about the counterfeit money and they told us that a male came into the store the other day and attempted to purchase a low-priced item from the store so that they could exchange the fake money for real cash and receive as much change as possible. Owners told us that they weren't able to keep the fake cash but did say the fake cash was an older-looking "1990 $100.00 Bill". This was the second person in a week to attempt to scam the store.
Highland Store Taking Precautions
Owners also told us that they have begun to post pictures from the store security cameras of the people trying to pass fake cash at the store registers so that employees can identify anyone that has tried before, "I'm now printing photos of the people from my security cameras to keep at my register."
What Happens When a Business Takes Fake Money as Payment?
Unfortunately, if a business does take a counterfeit piece of money like the one pictured above they are left with nothing. They aren't able to cash it in for real money and are left with no payment and lose the product that was purchased with the fake money. That's why is so important for business owners to be aware that fake cash is circulating across the Hudson Valley.
How to Spot Fake Money, Jewelry & Handbags
12 of the Hudson Valley's Favorite Places for Breakfast
12 of the best places to grab breakfast according to Hudson Valley "Foodies".
More From WZAD-WCZX The Wolf