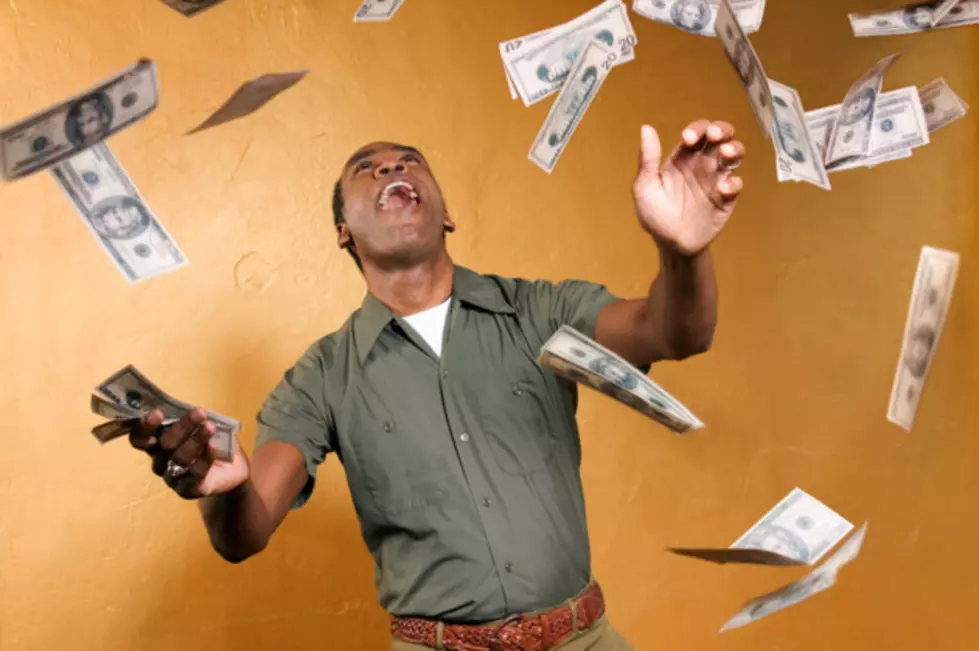 Wolf Grand in Your Hand Is Back for the Month of May
Creatas
Thinkstock
What would you do with an extra thousand dollars? Take a family vacation, buy that swimming pool you've been wanting, put it away in a college fund?
What could you do this summer if you won $10,000? Do a little remodeling around your home, maybe get a newer car to take road trips in, or maybe make a real dent in paying off some bills so you can breathe easier every month.
Whatever your dreams may be, a little extra cash can make them come true a bit quicker. Here's your chance to get ahead and win some cash. The Wolf Grand in Your Hand is back for the month of May and here's how it works.
You have two chances every weekday in May to win. Listen every weekday morning at 6:30, CJ & Jess will tell you the 2 times to be listening later that day for the Contest Q2CALL, be caller 25 at 1-877-854-WINS (9467) and you'll win a thousand bucks!
Since you're a member of the Wolf Pack, here's something that could help you out. Here's all the times to call this week. Keep this list handy and you'll know when to call and, fingers-crossed, win with the Wolf.
Monday, May 2:  12:06 and 4:36
Tuesday, May 3: 9:06 and 6:36
Wednesday, May 4:  1:06 and 3:36
Thursday, May 5: 9:06 and 2:36
Friday, May 6: 1:06 and 6:36
You listen, you call, you win a Grand in your Hand. It's that simple.
Terms and conditions:
WKXP/WZAD is participating in a multi-market contest with other radio stations called "WIN CASH". Listen for the cue to call TWICE per day Monday through Friday from May 1 through May 31, 2016 excluding Monday, May 30, 2016. The 25th nationwide caller to 1-877-854-9467 will win one of Forty Two (42) prize packages. Prize packages consist of one thousand dollars, and will be offered twice each weekday in May as stated above. Callers with active caller ID Block or other devices to mask identity will not be eligible to win. An additional Ten Thousand Dollar prize package is available to win through the VIP Rewards Program at the website of this station and other stations within our broadcast area. Entries to the contest can be made through this stations online VIP Rewards program, by registered VIP Rewards program members. The $10,000 online prize package will be awarded Friday, June 3, 2016. Winner is responsible for all applicable taxes.  See full rules for complete prize description, and restrictions. NO PURCHASE NECESSARY. Participants must be legal US residents at least 18 years old. Previous Townsquare Media multi-market contest winners are not eligible to participate. Employees and immediate family members of Townsquare Media other media companies and their subsidiaries and affiliates are not eligible. Additional rules apply. For complete contest rules visit this stations website or main office during regular business hours.
More From WZAD-WCZX The Wolf