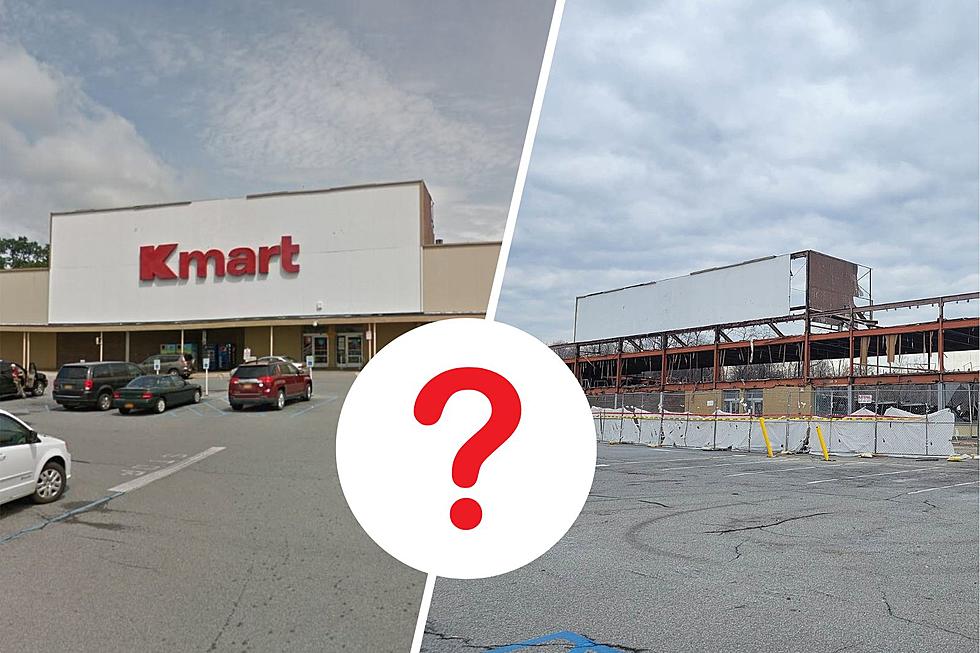 Dutchess County Residents Still Wondering What Will Replace the Old Kmart
Google Maps/Ed Techie/Canva
Nobody seems to have an answer, but there is a big rumor going around.
Many are wondering what is going into the former Kmart on rt 44 in Poughkeepsie, as construction in the Dutchess Center plaza has been going on for quite some time.
The Dutchess Center was once a bustling plaza, as I recall the days of the Kmart, and also remember there was a ShopRite next door many moons ago, along with a Jackson Hewitt tax office.
Also in the plaza was a Walgreens that I'd often visit, along with Payless Shoes (I still can't understand how Payless went out of business. Didn't everyone stop in there to grab last-minute shoes for a wedding or some other formal event back in the day? Or was that just me?), anyways the plaza also had an Arron's rent-to-own store, a Blockbuster Video, and Buffet 2000! (a Chinese buffet that I would visit often, perhaps too often).
There's nothing left of the former building that once housed Kmart, along with ShopRite and a Jackson Hewitt office back in the day. The building has been leveled. Cement blocks now lay throughout the area, preventing anyone from hanging out in the parking lot area, which is sad, cause I used to like to park my car there and just chill out on occasion back in the day, cranking the rock n roll on the radio.
What is Going in the old Dutchess Center Plaza?
Since construction first began on the site, I was asking around, seeing if anyone had any idea what was gonna be going into the plaza next. Some have said they heard a Costco would be going in there.
Another rumor I had heard, and a big one considering that I've heard it from a number of people is that it is going to be a Trader Joe's finally coming to the Poughkeepsie area.
Now, I may be in the minority here, but here me out. I'm well aware that many in the area have been hoping for a Trader Joe's but my thoughts are that we already have Adams Fairacre Farms just up the street from the plaza on rt 44, and I'm quite happy with Adams for my shopping needs, so I don't feel a Trader Joe's is necessary (just my opinion).
A source from a local news agency told me just last week that there is no truth to the rumors of any of the aforementioned businesses moving into the old Dutchess Center plaza, and that the building had been leveled just to make the property more marketable, and to make room for a new building or buildings.
Rare Look at a Day Inside the Poughkeepsie Caldor During the 1980s
Do you remember shopping at Caldor?
More From WZAD-WCZX The Wolf