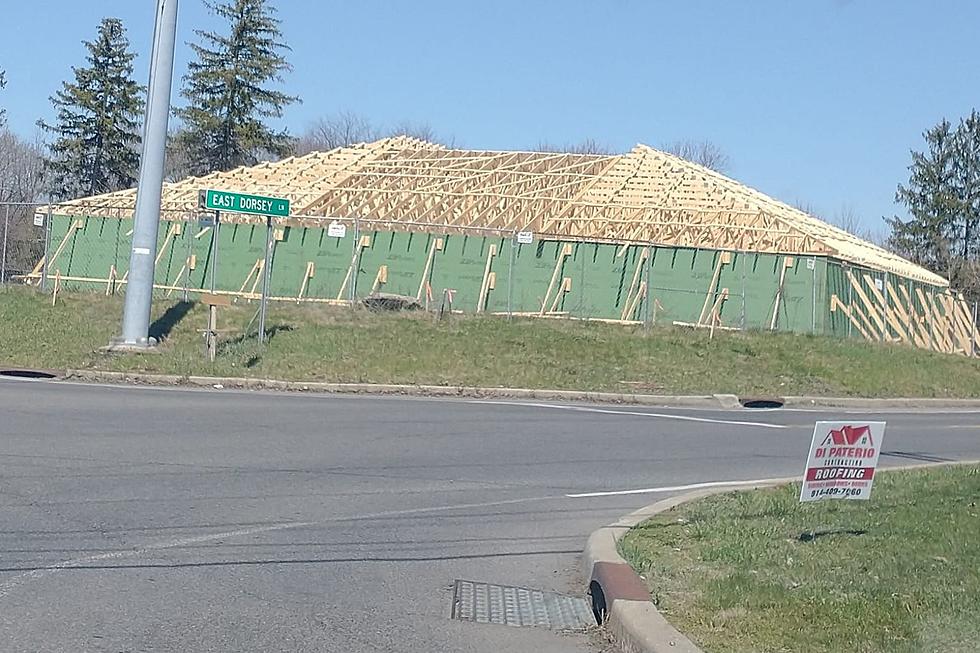 What is This 'Colossal' Building Going Up in Hyde Park?
Donna Parish-Bischoff/Facebook
One thing that the Hudson Valley isn't short on is construction sites and it appears that a specific site in Dutchess County has some residents wondering what the heck is going on.
If you spend any time driving around the Hudson Valley you are well aware that there are a ton of active construction sites all across the area. From Kingston to Newburgh to Middletown there is always a site or two that has people guessing what crews are building.
Hyde Park Construction
One of those sites has popped up off of Route 9G in the Hyde Park area of Dutchess County and some folks have begun to speculate what business they think will soon call the site above home. The picture of the site was shared with us from one of the Hyde Park neighbor groups on Facebook and some members of the group have shared that they have heard that the plan for the site is that it's supposed to be a new Dollar General Store.
Another Dollar General in Hyde Park?
Yes!! It appears that plans were submitted to the Town of Hyde Park back in 2019 for a new Dollar General Store at the corner of East Dorsey Lane and Route 9G in Hyde Park. The plans for the site have gone through numerous updates over the years and according to the town's website, the most recent plans were approved in July 2021.
Some Hyde Park Residents Aren't Interested in a New Store
Residents have shared their frustrations with the plans for the new store for months. The number one reason why many say they don't want the new store is that there is already a Dollar General store 3 miles up the road and according to customers, that store is always having staffing issues and is randomly closed at times. Dollar General didn't say if they plan on keeping both stores open after construction on the new store is complete but when they make an announcement we will update this article.
5 Hudson Valley Businesses We Would Miss Most if we Moved Out of Town
Five Hudson Valley businesses we would miss if we moved out of the area.
10 Places to Rent a Kayak and Cruise the Hudson River
Looking to cruise the Hudson? Check out these kayak rentals across the Hudson Valley just in time for warmer weather.
More From WZAD-WCZX The Wolf