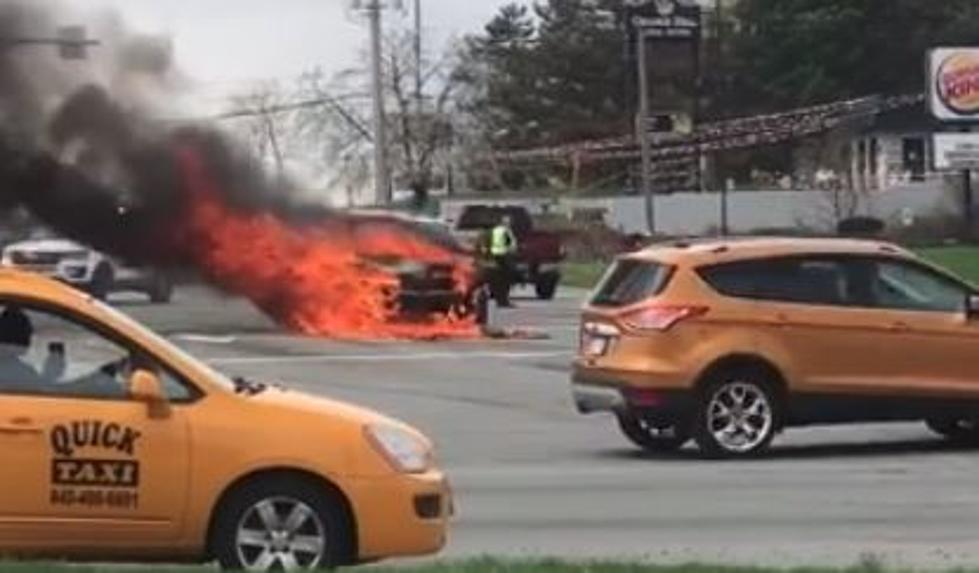 [Watch] Car Catches Fire in Busy Newburgh Intersection
Credit: Mark Etri
I've only seen cars burn in the movies. It's not something I'd expect to see during a trip to Newburgh.
A video being shared on Facebook shows a vehicle in flames at an intersection on 17K in Newburgh near Orange Hill Bistro. The video has the caption "Things are getting hot in the burg today wow."
It was a Chevrolet, according to Mark Etri, who posted the video. However, the model is unrecognizable. It's not clear if anyone was hurt but no ambulances were spotted in any of the videos that were posted.
Read more:
BONUS VIDEO
More From WZAD-WCZX The Wolf