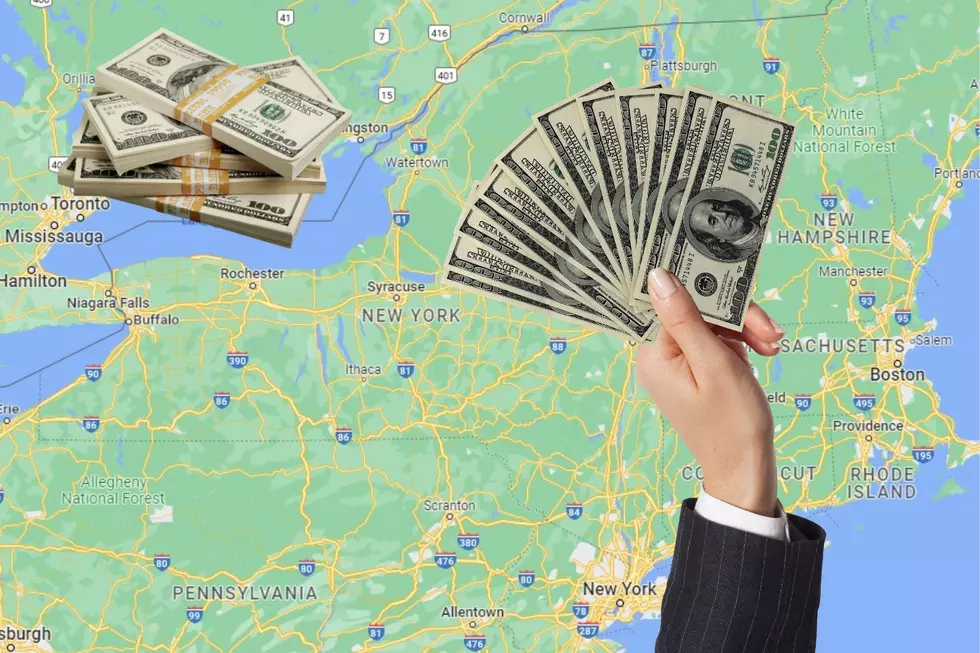 Are You Owed Any of the $1.7 Billion in Unclaimed Money in New York?
Google Maps/Canva
Who knows? Today could be your lucky day.
As the new year starts, the office in charge of some of New York state's money has announced that they are in possession of over $1.7 billion in unclaimed funds. According to WRGB, New York State Comptroller Tom DiNapoli made his early plea for New Yorkers to look and see if they are entitled to any of the unclaimed money.
Where Does the $1.7 Billion Come From?
According to the Comptroller's office, the unclaimed funds come from numerous sources including old bank accounts, uncashed checks, insurance claims, and stocks. Another major source of funds is from people that had to put a deposit down on certain utilities and security deposits on apartments. Most of the money that is available to be claimed is from accounts that have been dormant for years.
The Comptroller's office also said that in 2022, his office reunited New Yorkers with over $400 million in unclaimed funds.
Are You Owed Any of the $1.7 Billion?
If you think you might have some unclaimed funds or just want to take a look to see if you do, it's easy to do. Simply go to the online claiming system and search by typing in your first and last name, or an organization you have a connection with. The Comptroller's office said you can narrow searches by adding a middle initial or a city of residence on the search results page.
New Yorkers can also call 1-800-221-9311 to see if they have any unclaimed funds in their name.
The Comptroller's Office will never ask for any other personal information when conducting a search to see if you are eligible for unclaimed funds.
Are These the 5 Rudest Hudson Valley Towns?
Five towns that have been nominated as the rudest!
10 Most Dangerous Cities In New York State
Take a look at the 10 most dangerous cities in New York.
More From WZAD-WCZX The Wolf