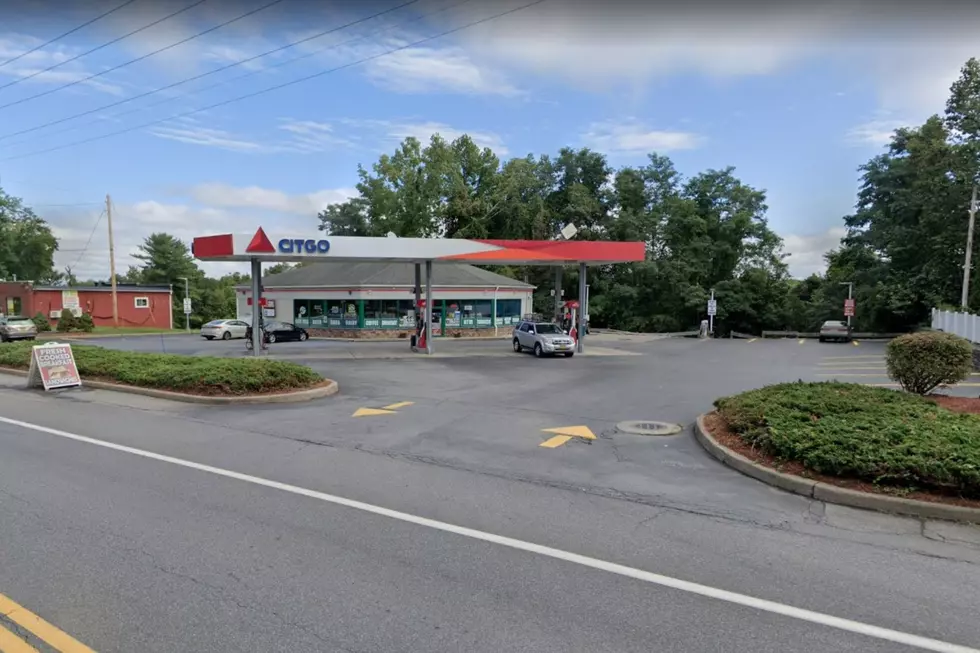 Ulster County Gas Station Robbed, This Is What Happened
Google Maps
In the last few weeks, Ulster County has seen a rise in robberies and according to police, the latest business to be robbed was a gas station on one of the Hudson Valley's most traveled roads.
According to the Ulster County Sheriff's Office and the Daily Freeman, the Citgo gas station located at 447 Broadway (Route 9W) in Port Ewen was allegedly robbed on Friday, November 18th leaving one employee at the gas station with minor injuries.
Lt. Joseph Sciutto of the Ulster County Sheriff's Office told the Freeman that the robbery happened at around 8 p.m. on Friday, November 18th, and is currently an "active investigation" as no arrests have been made yet. The Sheriff's office didn't say if one or more persons committed the robbery but did say that no weapon was displayed during the robbery and that there is no threat to public safety.
Employee Injured During Gas Station Robbery in Port Ewen
Lieutenant Sciutto did say that one employee suffered minor injuries during the robbery and that they were treated at a local hospital. He also said that due to the nature of the investigation, they weren't ready to give details about how the employee was injured or what caused the injury.
Ellenville Dollar General Allegedly Burglarized
This is the second business in less than a week that's been robbed in Ulster County. Last week we told you about the Dollar General store in Ellenville that was allegedly burglarized on Monday, November 14th. Police in Ellenville are still looking to speak to the "person of interest" pictured above. If you have any information on either of these robberies please contact the Ellenville Police department at 845-647-4422 or the Ulster County Sherriff's Office at 845-338-3640.
These 5 Counties Have The Highest Property Crime Rate In New York
Gun Crime Numbers in Hudson Valley Counties Ranked Lowest to Highest
More From WZAD-WCZX The Wolf