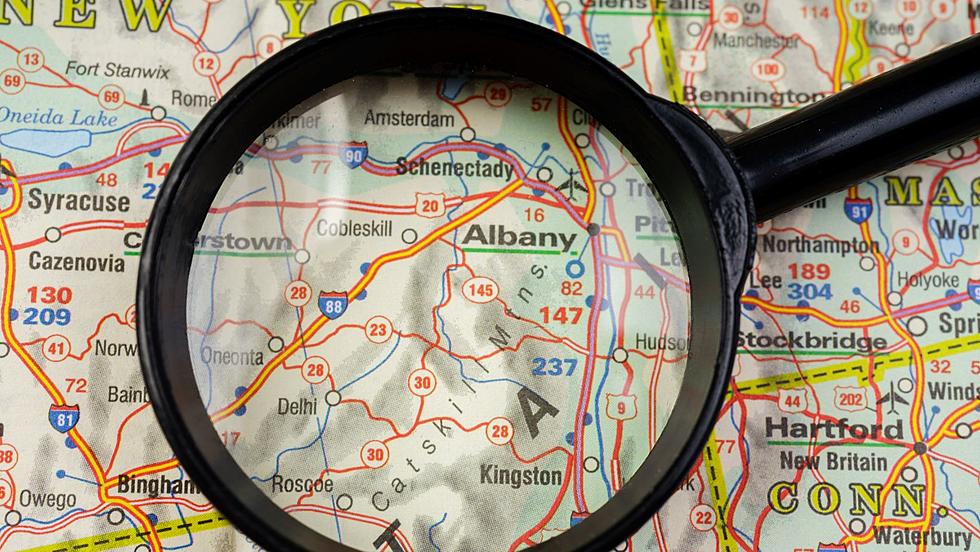 UAlbany Students Chime in On Upstate/Downstate Debate
Canva
The great debate about where Upstate New York begins continues. This time with students at UAlbany.
Upstate/Downstate with UAlbany Students
So, is there a definite answer as to where Upstate begins? I remember speaking with Dutchess County Executive Marc Molinaro (who is now a New York Congressman) said anything above Poughkeepsie, New York is considered Upstate. Personally, I would probably agree with that, maybe even go a few miles further with Rhinebeck and up.
But that's just me.
Students at the University at Albany are going somewhat viral as a video of them answering the age-old question "Where does Upstate start?" makes the rounds.
Anything above the Bronx is considered Upstate?! In what world!? I digress.
Where Does Upstate New York Begin?
I feel like the line for "Upstate" is subjective, and honestly not that big of a deal. But in the comment section, I did read what seems to be the most reasonable answer from Instagram user @abby_fronczek. They write:
There's the city, then there's down state(anything above the city),then there's upstate (starting at Albany or just south of it), there's central NY (ex: Syracuse), and there's western NY (ex: Buffalo)
Some people categorized Syracuse and Buffalo as Upstate when that is clearly Central and Western New York. But it is outrageous to claim that anything above New York City is Upstate. Should these students be kicked out of UAlbany for having the audacity to call anything above the Bronx "upstate?" Nah, it's not that big of a deal, we just hope they pay closer attention to their next geography class.
Travel Writer Picks His Top 12 Upstate New York Italian Restaurants
Over the last 15 years or so, I have driven thousands of miles all around Upstate New York researchi8ng and exploring places for my
12 travel guides
published for this area. Almost always, when it comes to dinner time, whether in Buffalo, Ithaca, or the Hudson Valley, I head to an Italian restaurant for a meal. And, yes, over these many years and miles I do have favorites. Here are a dozen of them!
Gallery Credit: Chuck D'Imperio
Study Names 2023's Ten Worst 'Small Cities' in Upstate New York
A study ranked every "small city" in America, and while Saratoga Springs was named one of the country's best, these NY cities were a few of the country's worst.
Gallery Credit: Dan Bahl
Amazing Facts About "The Bridges of Upstate New York"
There are hundreds of bridges all across Upstate New York. Here is a sample of some of the most interesting. They run from a bridge that is visited by nearly a million people each year, to the oldest covered bridge in the United States.
Gallery Credit: Chuck D'Imperio
More From WZAD-WCZX The Wolf