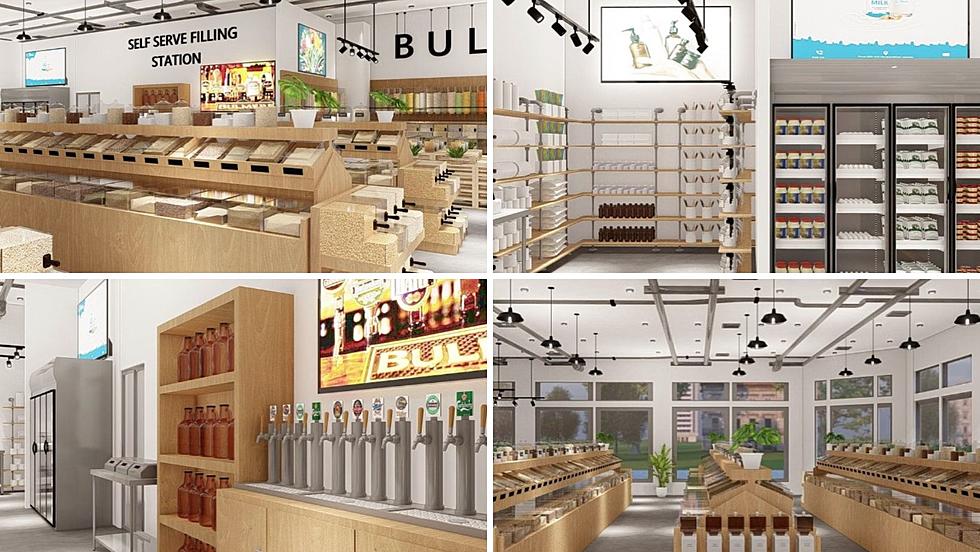 The Refillery Storehouse Shares Mockup of Future Poughkeepsie, NY Storefront
The Refillery Storehouse, Facebook
Eastdale Village in Poughkeepsie is getting bigger by the day.
It seems like every month there is a new addition to Eastdale Village quickly making it one of the hottest places to live in Dutchess County.  Over the last few weeks and months, we've heard of a new Sushi/hibachi restaurant, donut shop, and burger place all preparing to open sometime this year.
In March of 2023, The Refillery Store House shared that they are making great progress on the construction front. Sharing this photo on social media:
The outside looks phenomenal and this week the Eastdale Villages' newest shop shared beautiful mockup shots of what to expect when The Refillery Storehouse opens in the Fall of 2023. Now, these aren't exact photos, but pretty close to digital mockups according to the store's Instagram account. Take a look:
What's a Refillery Store?
So what exactly is The Refillery Storehouse and how does it work? I was asking myself the same question and according to their website, they're a package-free bulk food grocer that will offer over 200 bulk food items. They explain further writing the foods will range "from basic pantry staples to specialty superfoods that will be sold by the pound in reusable containers." The Refillery Storehouse adds:
It will also offer sustainable every day household and personal care items along with a unique tap system for the refilling of rare beers and wines by the ounce.
This will be the 5th refillery type store in the Hudson Valley. Check out the other 4 locations below:
4 Refillery Stores in The Hudson Valley
A Peek Inside Poughkeepsie's Eastdale Village Town Center
Great Things Are Happening at Eastdale Village in Poughkeepsie
Max's Melts Food Truck Finds Permanent Home in Poughkeepsie, NY
The Veteran owned food truck serves up gourmet grilled cheese sandwiches with a twist and tots!
More From WZAD-WCZX The Wolf