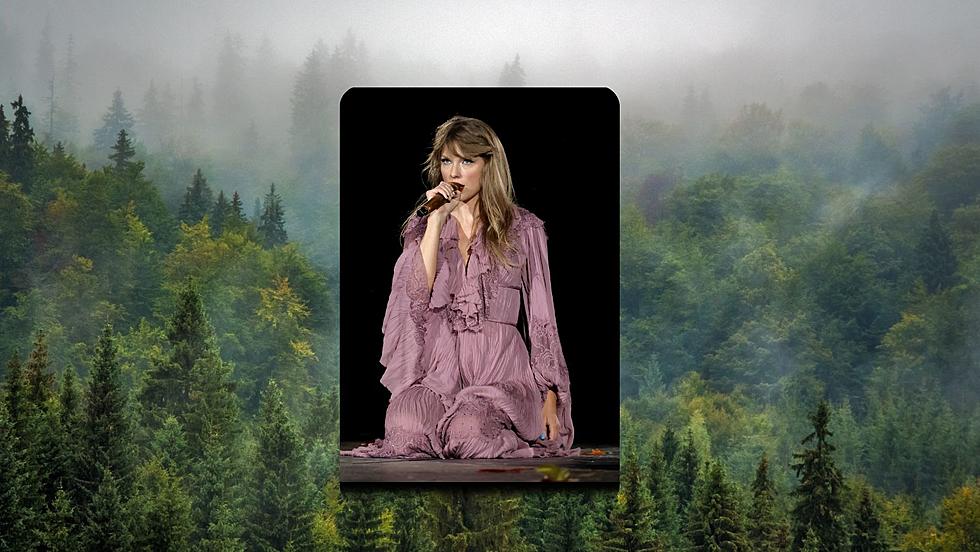 The NYS DEC Shares Forest Safety Tips with a Taylor Swift Twist
Canva/Getty Images
I don't know if you realized it but, Friday, October 27th, 2023 was a pretty important day. It was 1989 day!
Happy 1989 Day!
If you're scratching your head trying to figure out what in the world 1989 Day is, it's simple. It's the day Taylor Swift released 1989 (Taylor's Version). Swift has been releasing rerecordings of her previous work after a record label debacle with Scooter Braun.
As a Swiftie myself, I could vent about that all day long however, there are more important things to discuss. For instance, the Department of Environmental Conservation is spreading awareness about safety tips in New York forests.  And to break it down they took some inspiration from 1989 (Taylor's Version).
New York State DEC Channels Their Inner Swiftie
After the release of 1989 (Taylor's Version), the DEC used song titles and lyrics from the re-release to share safety tips while traveling through the dense New York Forest.
They kick things off right away with a warm "Welcome to New York" (Forests' Version)!" welcome and go on to write:
From the Adirondacks to the Catskills and beyond, New York forests are something out of your "Wildest Dreams". There are at least "1,989" reasons to love New York's forests, so here's some tips on enjoying them safely and responsibly.
Here are a few of my personal favorite safety tips (Taylor's Version):
"I Know Places" you can hike: Check our website for miles of hiking trails based on the time of year, location, and your ability.
Keep our forests "Clean": When spending time in New York forests, practice Leave No Trace principles and take everything "Out Of The Woods" that you brought in with you.
"All You Had To Do Was Stay" on the trail: When hiking, remember to stay on marked trails to avoid getting lost and damaging the ecosystem.
Make sure your outdoor gear never goes out of "Style": Bring layers and be prepared for a variety of terrain and weather conditions. Lack of preparation can lead to injury, maybe even "Bad Blood"!
Maybe for your next New York State forest adventure, you can listen to 1989 (Taylor's Version) before you hit the trails! Get the full list of safety tips (and an amazing Photoshop job) from the DEC below:
PICTURES: See Inside Taylor Swift's Stunning Manhattan Apartment
Taylor Swift's spectacular luxury apartment in Manhattan is currently for rent, and pictures show a property that is a lavish mix of historic and very modern.
Gallery Credit: Sterling Whitaker
Pictures: Taylor Swift at the Kansas City Chiefs Game (Oct. 22)
Taylor Swift was very distracted at the Kansas City Chiefs game on Sunday (Oct. 22) in Kansas City. Honestly we can't blame her.
Swift and Chiefs' tight end Travis Kelce are dating and she's attended several of his games. Brittany Mahomes and her two kids joined her in the press box this week.
Gallery Credit: Billy Dukes
Taylor Swift's Best Live Shots
From a teenage country star to one of the biggest cross-genre artists in history, take a look back at
Taylor Swift'
s evolution on the live stage.
More From WZAD-WCZX The Wolf