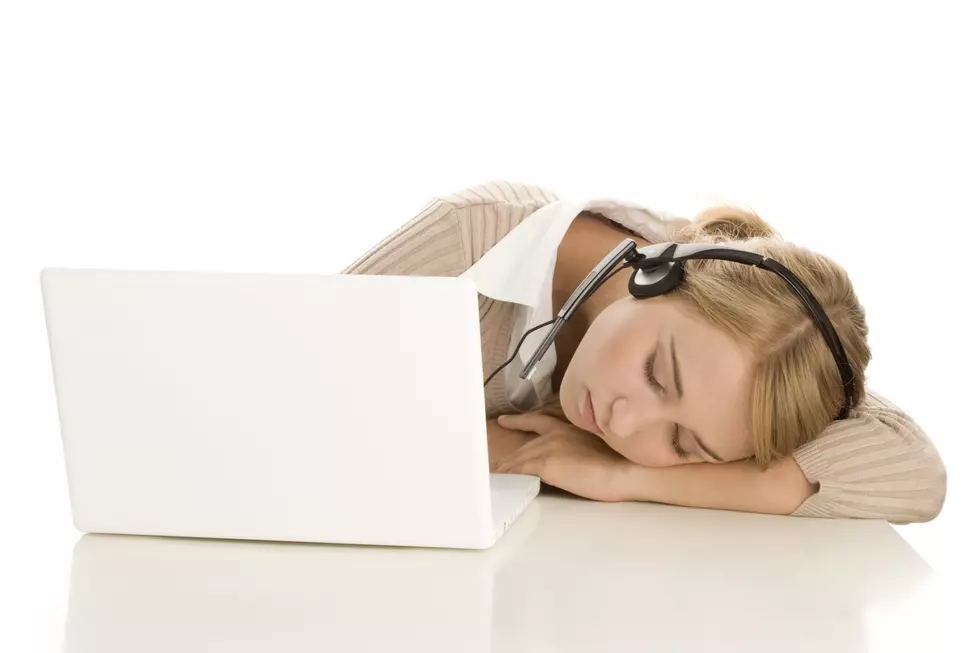 The Best Places To Take A Nap In The Hudson Valley
studiovespa/Thinkstock
You guys, I'm tired. I'm so tired all the time. Sometimes it's really hard to make it through the day without getting a little bit of extra sleep. Luckily, the Hudson Valley is home to a variety of places where you can discreetly snooze in public, and as a napping enthusiast, I figured it was my duty to let you know where.
Here are the top five places to take a nap in the Hudson Valley:
1. The East Fishkill Public Library - Not just the one in East Fishkill, any library will do. Being quiet is literally rule number one in a library, so no one should disturb you. Just make sure you don't snore.
2. Panera Bread - Panera is a great place to eat, and it's an even better place to nap. Once you order, you can just hang out in the lounge. Find yourself a comfy booth and rest your head for a while.
3. Barnes and Noble - Like the library, bookstores tend to be pretty quiet, and Barnes and Noble has some stations where you can sit and read. Or, if you choose, sit and nap.
4. Any college dining hall - This is literally what a dining hall is designed for. Eating and sleeping in between classes. If you're a student at Marist or New Paltz or Dutchess or Vassar or wherever, utilize that dining hall and nap to your heart's content.
5. Mike@Nite's Napping Emporium - Ok, this doesn't exist yet, but I think it's a great idea. Just a place where you can pop in, nap for a half hour, then leave. Like a more casual hotel. Someone give me a bunch of money to finance this idea. I promise I will not run away with it.
Will people look at you weird when they see you napping in public? Yeah, probably. But what do you care? You'll be too busy napping to notice!
More From WZAD-WCZX The Wolf