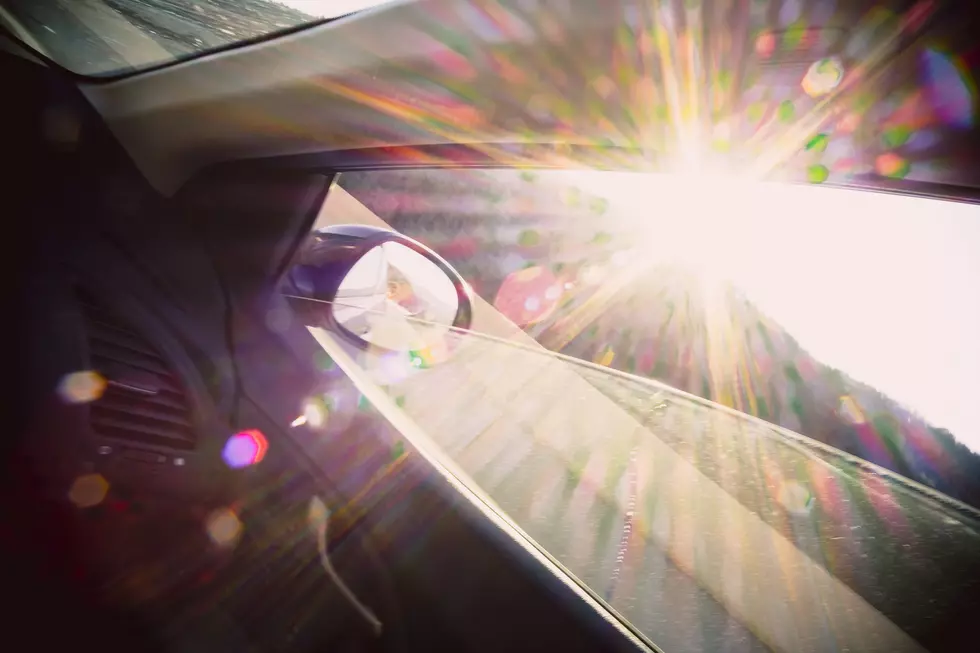 One Way to Fight Sun Glare on Roads in New York
jordieasy
Recently I have been driving around a lot when the sun is either going up or down and it has resulted in me taking a good look at the windshield of the car I am driving.
Let me back up for a moment and explain. Over the last few weeks for reasons that are not particularly interesting nor important to this article I have been driving different cars every day and driving during parts of the day when the sun is in the worst place. If you drive east in the morning or west in the evening you know what I am talking about the dreaded sun glare.
How to Fight Sun Glare While Driving?
The sun coming right at you through the windshield is bad enough but you add a dirty windshield and suddenly there is nothing in front of you but glare. The road disappears, oncoming traffic is in a blind spot, and let's hope you don't have to see a traffic light.
So you can't do much about the sun being in your eyes except maybe get stronger sunglasses but what can you do about other things that are adding to the glare like your dirty windshield? On the outside, you expect it to get dirty and your windshield wipers plus the fluid will do the trick but what about the inside? How do you get that clean?
How Many Accidents are Caused by Sun Glare?
Before I get you that information let me share a fact from the National Highway Traffic Safety Administration's (NHTSA) Crash Stats page according to them Glare causes 9,000 crashes per year. It is the second leading cause of accidents beaten only by Slick Roads.
What Makes the Inside of My Windshield Dirty?
So what is the slime built up on the inside of your car windows that makes it so hard to see? It can be anything really from dog nose prints to plain old dust but a lot of it is also a result of the interior of your car. According to Glassdoctor.com most of it is caused by our car off-gassing.
primary reasons is car off-gassing. That 'new car smell' comes from various plastic and vinyl interior components and these components eventually break down, becoming trapped within the car to leave an oily residue on the windshield, which in most cases, is perfectly angled to catch a great deal of it. Using oily cleaners on the dashboard can worsen this issue, evaporating into a film that further coats car glass, especially in hot, humid weather.  (via crashstats.nhtsa.dot.gov)
How to Clean a Dirty Inside Windshield to Prevent Sun Glare?
Now that you know what causes it how do you clean it so you don't become an NHTSA statistic? Simply get a clean micro-fiber cloth and jump in from the passenger side with your cleaner in hand. GlassDoctor.com suggests a mixture of water, alcohol, and vinegar. The important thing to remember is to flip the cloth often so you are not just spreading the dirt around. Happy cleaning and safe driving. Here to you being able to see me on the road.
Here About a Trip to A National Park?
LOOK: Must-do activities at every national park
Stacker
lists the must-do activities at every national park ranked by the annual number of visitors.
More From WZAD-WCZX The Wolf